Back to top
25 Free Things to Do for Families in May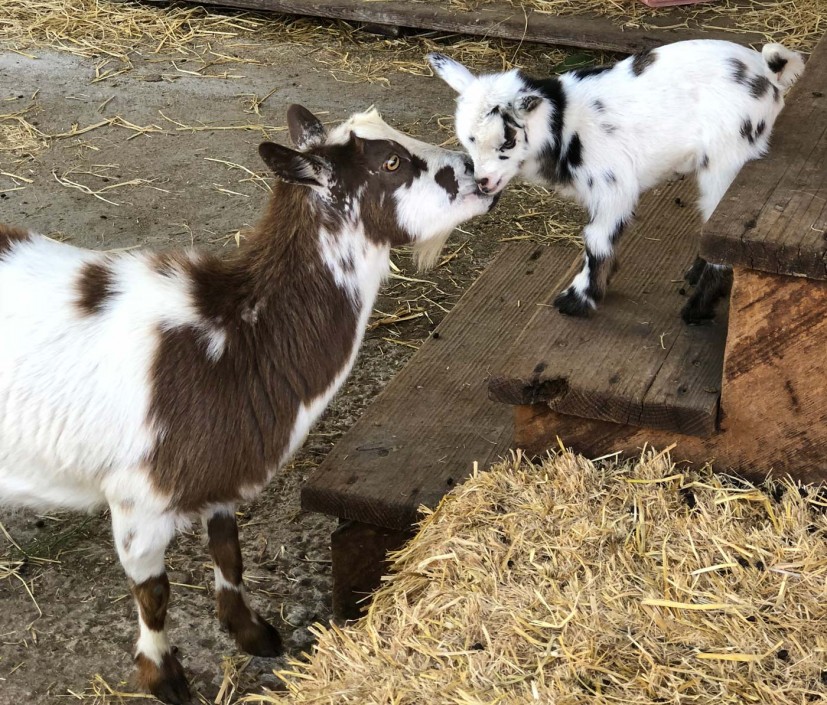 Take a free tour and meet this little one at Tara Firma Farms in Petaluama
It's May, and you don't have to break the bank to have a great time with the kiddos! Here are 25 free activities and outings in Marin and the Bay Area this month. Keep in mind some of these activities require advance registration, so check before you go.
Explore the de Young Museum on this free day, San Francisco, May 1, 9:30 am–5:15 pm.
Get hands-on at the Bay Area Discovery Museum free day, May 2, 9 am–5 pm.
Enjoy pizza and classic board games at the Belvedere-Tiburon Library, May 3, 6–8 pm
Bring a blanket and enjoy a free movie (Despicable 3 Me) at the Presidio in San Francisco, May 4, 5:30–9 pm.
Take the free family-friendly farm tour at Tara Firma Farms in Petaluma, weekends, 11 am
Learn all about e-bikes at the first-ever Super Bicycle Festival in Larkspur, May 5 & 6, 9 am–4 pm
Spend an interactive afternoon with Shakespeare and friends at the San Anselmo Library, May 5, 1–4 pm
Celebrate Cinco de Mayo at Marin Country Mart with hands-on activities and a screening of Pixar's Coco, May 5, 9 am–2 pm
Learn to ride a bike at the San Francisco Presidio, May 6, 11 am–2 pm
Hear a concert by the 2018 Marin Music Chest scholarship winners, May 6, 2:30 pm
Stretch it, shape it, and grow it with the Bay Area Discovery Museum at South Novato Library, May 8, 3:30–4:30 pm
Create art for Mother's Day at Paradise Beach Park, May 12, 10 am.
Craft flowers from tissue and buttons for Mother's Day at the Corte Madera Library, May 12, 2–3 pm.
Pack a lunch and surprise mom with a picnic on Mother's Day, May 13
Learn about saving endangered species at the Marine Mammal Center, May 13 and 27, 10 am–4 pm.
Come to the Fairfax Library in your jammies for bedtime stories and songs, May 15, 6:30–7:30 pm.
Marvel at a magic performance by Owen Baker Flynn at the Belvedere-Tiburon Library, May 17, 4–5 pm.
Enjoy live music, fire pits, food trucks, and fun at Presidio Twilight, May 17, 5–9 pm.
Salute American Graffiti with a classic car show and cruise in downtown Petaluma, May 19, 7 am–8 pm
Join Marin Parks rangers for an evening around the campfire at Chicken Ranch Beach, May 18, 7–9 pm.
Get a workout at a free family Zumba class at the Mill Valley Community Center, May 19, 9–10 am.
Check out summer camps, play games, and have fun at Novato's Camp Day, May 19, 10 am–1 pm.
Sing and Dance with Miss Kitty! San Rafael Public Library, May 25, 10:30 am.
Get hands-on at the CEC Makerspace's family workshop in Novato, May 26, 10 am–noon.
Explore Indian Valley on a Nature for Kids hike with Marin Parks naturalists, May 28, 10 am–1 pm.
Sign up for tips & news for Marin families!