Back to top
6 Awesome Summer Hikes for Families in Marin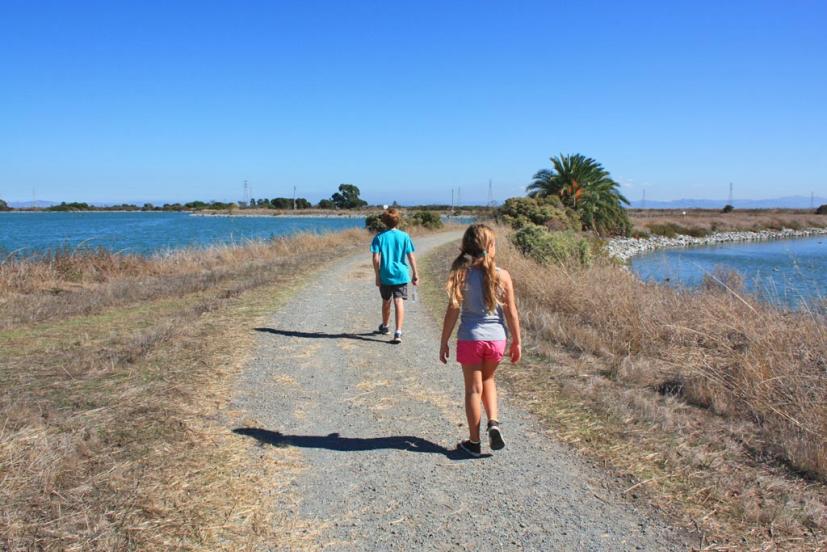 Summer is just about here, so now that most Marin trails are open again, it's time to go on a hike! Gather up the kids, lace up those hiking boots, fill your water bottles (very important in the summer heat!), slather on the sunscreen, and hit the trail. All of these hikes are easy enough for everyone in the family to tackle, and many are manageable with a sturdy jogging-style stroller and bikes.
Note that restrictions may be in place due to the COVID-19 pandemic. Here are a few things to keep in mind when planning your outdoor family outing, as per Marin County Health & Human Services:
While parks and trails may be open to drive-in traffic, most facilities like restrooms, picnic areas, and visitor centers remain closed.
Try to keep a minimum distance of 6 feet from people outside your family group on the trail.
Make sure you bring face masks or other coverings; if you can't maintain a 6-foot social distance on trails then masks must be worn.
Masks are not required for children under 12.
Try to stick to trails in your area; unnecessary travel is still prohibited.
Most coastal areas in Marin, including Point Reyes National Seashore, the Marin Headlands, and Stinson Beach, are still restricting access to vehicular traffic.
Follow the links in the titles to read more about each hike. You can also visit our Outdoors page for more ideas for family hikes and outdoor adventures this summer.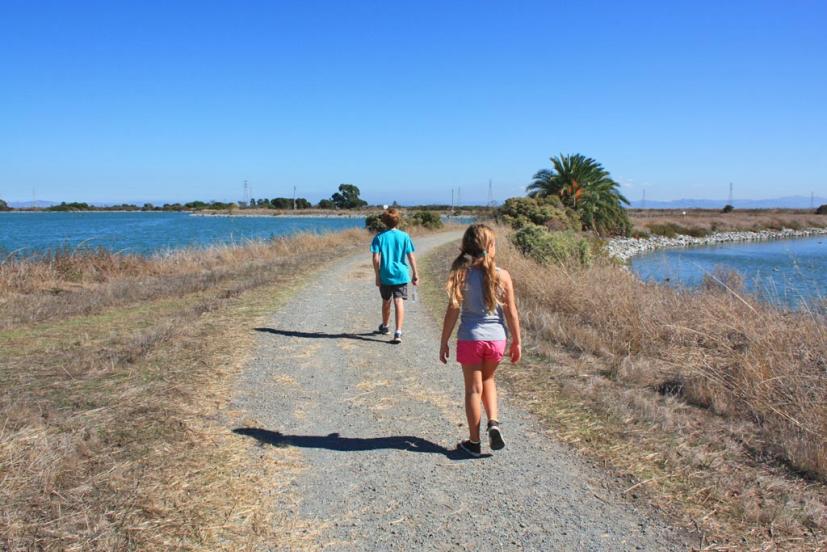 A great hike that's perfect for kids can be found on the grounds of the Las Gallinas Valley Sanitary District in northern San Rafael by the district's treatment plants off of Smith Ranch Road, near McInnis Park. The gravel trails here are wide and flat, and are perfect for off-road strollers and bikes. The paths wind atop levees through the wetlands bordering San Pablo Bay, and offer amazing views of Marin. It's a fantastic place for wildlife watching, too! More info
Designed with accessibility in mind, this easy-to-hike trail in San Rafael's China Camp State Park is a perfect outing for the family. Follow this 3/4-mile trail through oak forest, wetland, and meadow, and watch for wildlife along the way. Educational panels along the trail describe the ecosystem of the area. More info.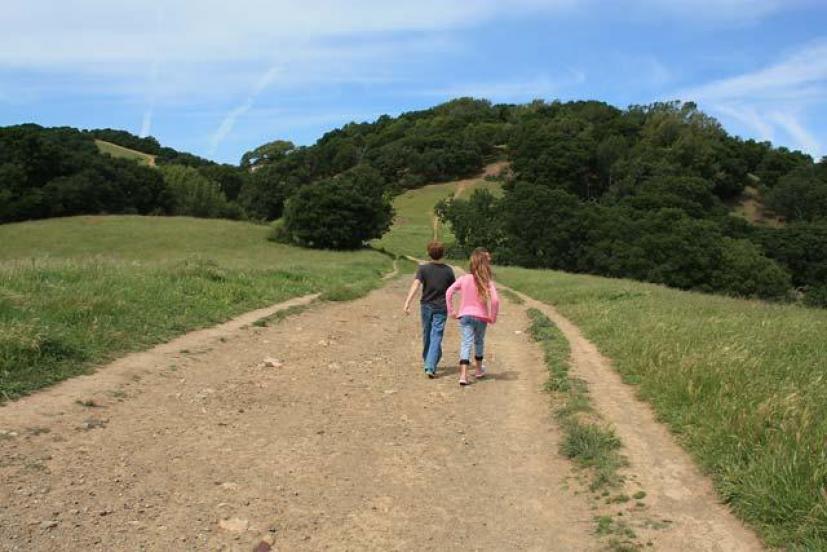 This 1,100-acre preserve encompasses the ridge that separates Terra Linda and San Anselmo. It's perfect for a family hike, and the views are spectacular. the Terra Linda Ridge Fire Road intersects with numerous other fire roads and trails, making for almost endless hike options. More info.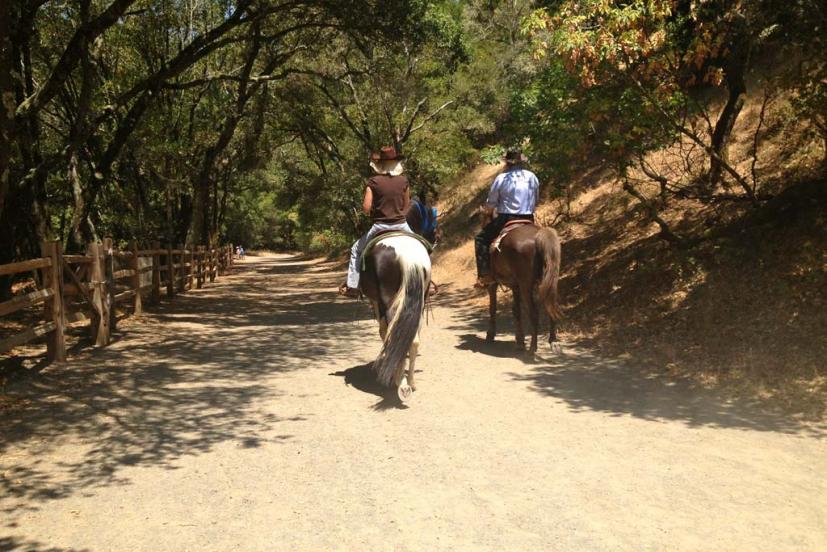 Novato's Indian Valley Open Space Preserve boasts plenty of wide fire roads and trails that are perfect for a hike or bike ride with kids. Kids love to explore Pacheco Pond and look for frogs, newts, and other aquatic critters. Note that the Indian Valley Road entrance to the preserve is currently closed; enter from College of Marin Indian Valley Campus. More info.
One of our favorite easy family hikes can be found at Rush Creek Open Space Preserve in Novato. This 552-acre preserve features wide and gentle trails that are perfect for families. You'll share the trails with plenty of hikers, mountain bikers, and horseback riders, as well as birders checking out the countless shorebirds and waterfowl that make their homes in the adjacent wetlands. More info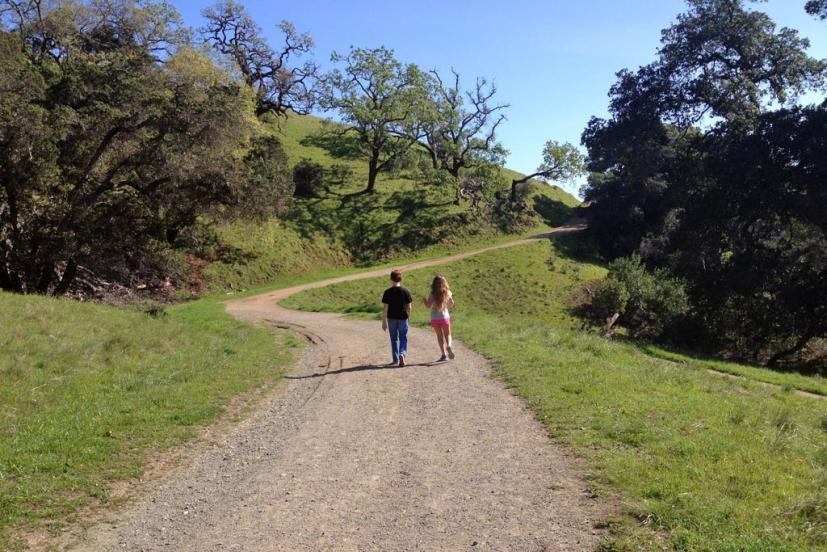 While not as iconic or tall as Mount Tam, Novato's Mount Burdell offers its own kind of charm and appeal for families looking for an easy outdoor outing. Mount Burdell Open Space preserve boasts plenty of wide fire roads and trails that are perfect for a hike with small children. Those after more challenging treks can head uphill and look for the seasonal Hidden Lake, hike to the top of the 1,558-foot peak for amazing views of the San Francisco Bay Area, and even drop down into neighboring Olompali State Historic Park. More info
Sign up for tips & news for Marin families!