Back to top
7 Wonderful Winter Family Hikes in Marin
Since we're enjoying some beautiful winter weather, why not take advantage of it by taking a family hike? There are so many amazing spots in Marin County that are perfect for a hike or nature walk with kids, whether they're in a baby backpack, a stroller, or walking on their own.
The winter landscape in Northern California can be breathtaking, too, with bright green grass and even some wildflowers showing their faces. Here are seven of our favorite amazing Marin hikes for families, perfect for winter or any time, really. Remember to wear layered clothing, and it's usually a good idea to let the kids wear their rain boots just in case.
The Point Reyes National Seashore visitor center at Bear Valley is home to a number of fantastic family friendly hikes. The short, paved Earthquake Trail (pictured above) is an ideal introduction to the outdoors for little ones, and the Bear Valley Trail is a good choice when you're up for more of a challenge. There's also the visitor center itself with its natural history exhibits, the Morgan Horse Ranch, and the reconstructed Coast Miwok village Kule Loklo.
Novato's Rush Creek Open Space Preserve offers gentle trails perfect for a family hike or bike ride. Fantastic views of Mt. Burdell and the surrounding wetlands add to the experience. Don't forget to bring the binoculars to observe birds and other wildlife.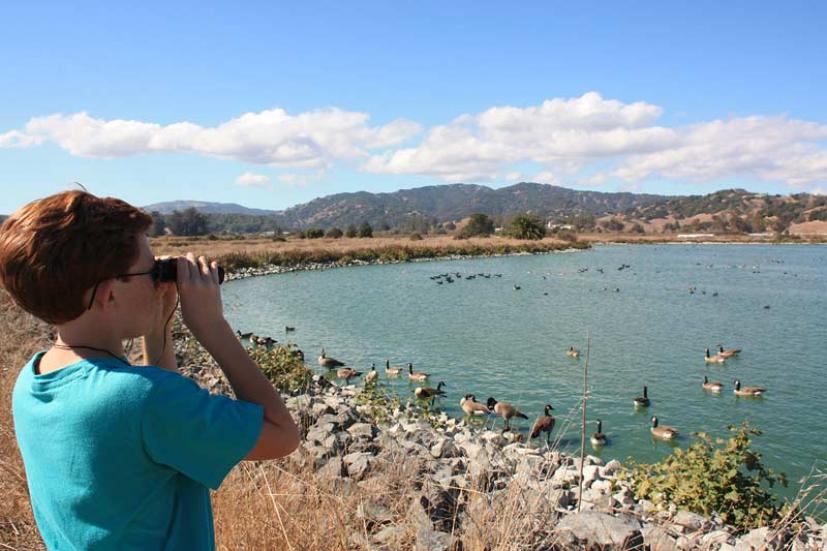 The wildlife ponds on the Las Gallinas Valley Sanitary District grounds in San Rafael are worth visiting at any time of year, but are especially scenic during the winter. A wide variety of birds flock to this bayside sanctuary, so bring your binoculars. Flat gravel trails are perfect for either a walk or a bike ride.
During winter, and especially after a rainstorm, a family hike along on Mount Tamalpais's cataract trail will reward you with stunning scenery and a series of spectacular waterfalls. This out-and-back hike is about 2.6 miles round trip, and should be manageable by most kids—we saw plenty of families on the trail during our last trek.
Just outside the town of Ross you'll find Phoenix Lake, one of Marin's most popular spots for outdoor recreation. Located on Marin Municipal Water District lands, Phoenix Lake has trails easily managed by families, as well as excellent opportunities for wildlife watching.
This 1,172-acre preserve encompasses the ridge that separates the Terra Linda area of San Rafael and the Sleepy Hollow neighborhood in San Anselmo. It's perfect for a family hike, and the views are spectacular. You really get the feeling that you're on top of the world!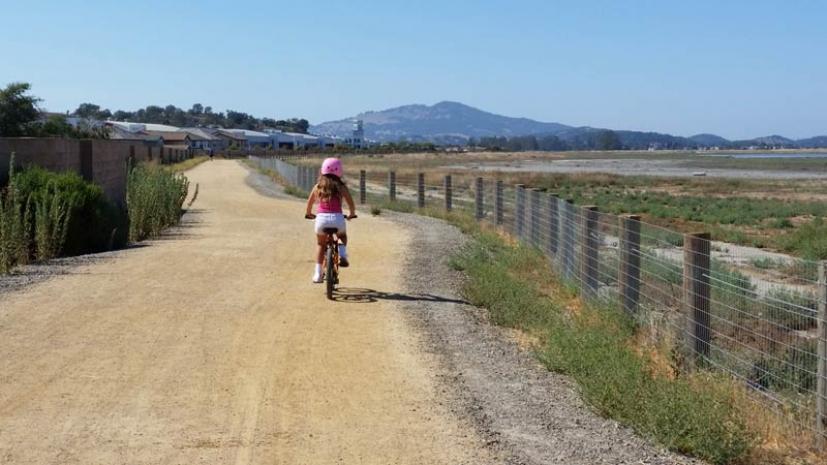 The Bay Trail opened in the summer of 2014 in Novato's Hamilton neighborhood, and it's one of our favorite Marin spots for short hike or bike ride with the kids. With easy access from several points in Hamilton and stunning views, this is a great place for families to head outdoors for an active outing. It's flat and perfect for a walk with a jogging stroller, and during the winter you can see a variety of birds in the adjacent wetlands.
Today's Events
Wednesday, March 21, 2018