Back to top
8 Tips for Supporting Creative Interests in Children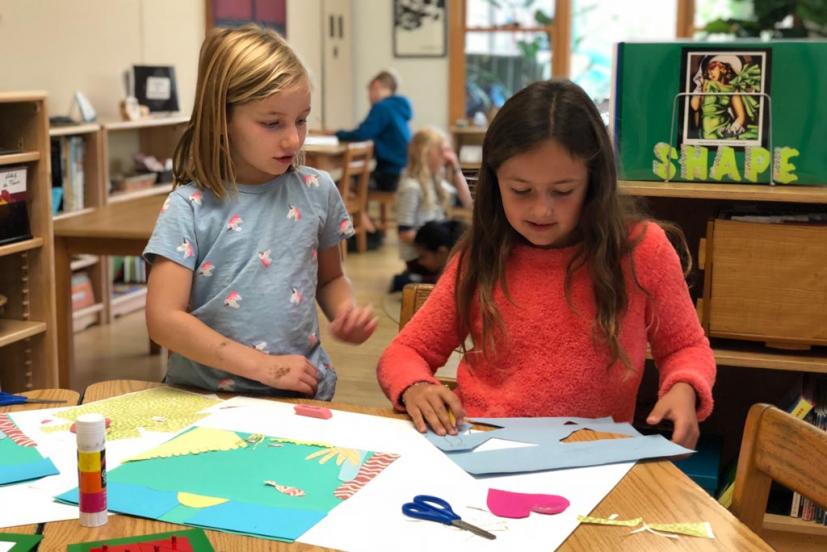 Marin Mommies presents a sponsored article from Marin Montessori School, written by Joni Perry, Marin Montessori School Elementary teacher.
Take care with language about the work of your child. Make observations, not judgments, by posing questions and asking about the process as it unfolds. Because of well-intentioned comments about their artistic products, children as old as four already have feelings about themselves as artists.
Listen for the "silent critic" that can take over during creative expression. Empower your child with new language about his or her work. Be gentle as he develops an independent analytical eye and begins to articulate what he likes about the artwork.
Remind him that there is no right way to draw. As long as it is the way he wants it, it is perfect. This does not mean everything he does is perfect. He can start over without feeling like he's failed. There will be more attempts to start a project than completions of the work. This is not failure. This is process.
Children should not be made to feel guilty about copying from other artists or other visual data because they will interpret it differently, as all artists do.
Do not look for pretty products. Creating art is a process—the journey is the destination and the final project is not the goal. Following a set of predetermined steps to make a pleasing product is not an art education. Painting a watercolor is not just putting paint to paper; it has a complexity incorporating color theory, composition, and design. There are so many things that happen simultaneously in the creative process.
Art is often mystery and chaos and may not have one resolution or outcome. This is a challenge of creating art. Creating art is an exercise in coming to terms with change. It is about new discoveries and can be glorious or frustrating, so prepare your child for the unexpected.
Art is dynamic, not static. There are many things going on in a variety of ways, with all the elements and principles of art mixed with emotions. When dealing with art concepts, conflict and connection often happen simultaneously. Be patient as your child works.
Art connects us to our emotions, our history, our culture, and all the other parts of our lives. It is worth the great effort and determination your child invests every time he pursues his work. Be gentle. Observe thoughtfully. Respect the effort.

J.P.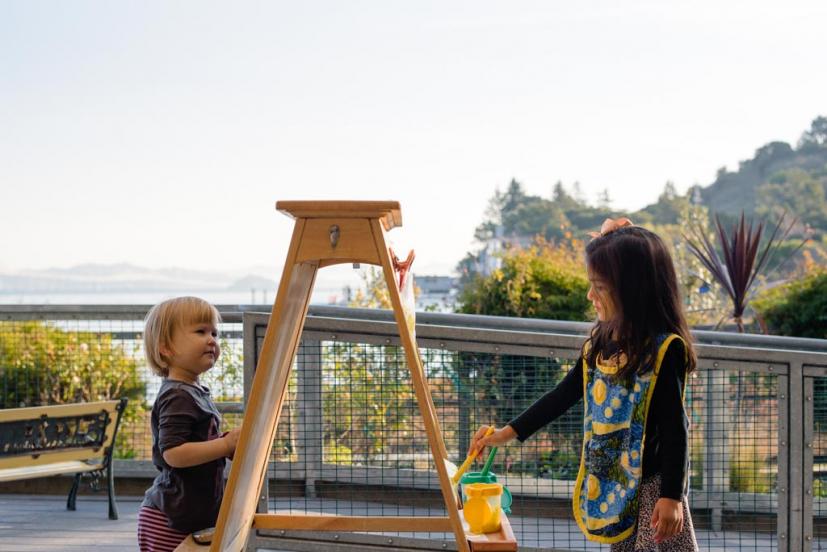 Learn more about how Marin Montessori cultivates habits of mind and heart that set up children (and their parents) for a lifetime of learning and fulfillment. Join us at our next Prospective Parent Open House, Saturday, January 26 from 10 am to noon. and come to campus for an in-session tour. Sign up at www.marinmontessori.org.
Sign up for tips & news for Marin families!