Back to top
The Bay Area Discovery Museum Is Open All Week for Spring Break!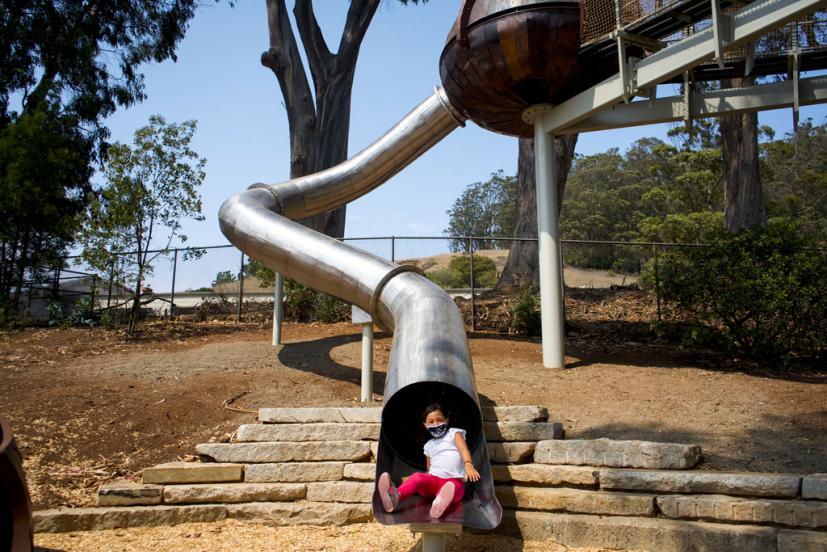 It's Spring Break, and the Bay Area Discovery Museum (BADM) in Sausalito will be open all week for family fun! Usually open Wednesday through Sunday, the museum will open its doors for hands-on educational fun Monday through Sunday, April 4 through 10, from 9 am to 4 pm. Explore exhibits like the hands-on "Try It Studio" and "How Things Work", the new Gumnut Grove outdoor feature, and more.
Daily programs include Discovery Cove, the BADM Beach, the Mud Kitchen, the Instrument Walk, Hopscotch Reimagined, the Imagination Playground, and more. Check out their full list of daily programs here.
Note that the museum's spring break camps are currently full, but you can join the wait list..
If You Go
Both the museum's indoor and outdoor areas are open to the public and advance reservations are required. Spring Break hours are Monday–Sunday, 9 am–4 pm. Normal hours are Wednesday–Sunday, 9 am–4 pm; closed Monday and Tuesday. Member hour is from 9–10 am.
Admission is free for members, $15 for babies ages 6–11 months and seniors 65+, $18 for children 1–17 and adults 18–64, $16 for seniors 65+, and $1 for EBT card holders. Families can also check out a museum pass for up to 6 admissions at their local branch of the Marin County Free Library. Make your advance reservations online here.
The Bay Area Discovery Museum is located at 557 McReynolds Road in Sausalito, at the foot of the Golden Gate Bridge.
Sign up for tips & news for Marin families!