Back to top
Family Events Calendar
Find the perfect event for your family! Our calendar highlights the best family events, outings, and activities in Marin and the San Francisco Bay Area.
Submit your events to us via our contact form. All event listings are believed accurate at the time of posting, but schedules are subject to change without notice. Please confirm with event organizer before attending.
Town Center Corte Madera, Corte Madera
The Corte Madera Farmers Market is held every Wednesday, noon to 5pm, year-round at The Town Center...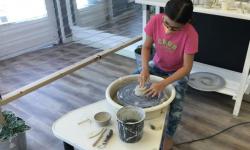 ages 7+ (anyone under 7 will not be accepted unless ok'd by staff, please look at our Mini's Potter...