Back to top
Angel Island Movie Night 2018–Disney Pixar Coco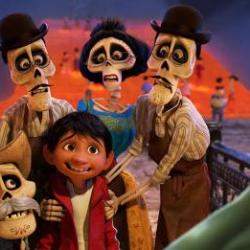 Pack a picnic, gather up the kids, and spend a summer weekend night watching a family- friendly movie at Angel Island State Park! Angel Island Conservancy in partnership with Mill Valley Film Festival presents Coco. The Angel Island Tiburon ferry leaves at 5:00pm from 21 Main Street in Tiburon. The Tideline SF boat leaves at 6:00pm from Pier 1.5 in San Francisco. Transportation details will be emailed to you after your ticket purchase. Showtime starts at sundown.
Movie Night is a fundraiser sponsored by Angel Island Conservancy to benefit Angel Island State Park, including a scholarship programs and other park improvements.
*Limited food will be available for purchase on the island. Picnicking is welcomed.