Back to top
February Break: Game Day
Mill Valley Library--Creekside Room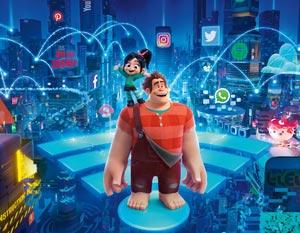 Spend February Break at the Library! All events at 2:30pm in the Creekside Room.
Tuesday, February 19: Ralph Breaks the Internet (PG, 112 mins)
Six years after the events of "Wreck-It Ralph," Ralph and Vanellope, now friends, discover a wi-fi router in their arcade, leading them into a new adventure. Free popcorn!
Wednesday, February 20: Game Day
Roll the dice, spin the spinner, or pick a card! Play board games, cards, or work a puzzle. Fun for the whole family!
Thursday, February 21: Pixar Shorts Volume 3 (PG, 76 mins)
Featuring thirteen animated shorts that were released with Pixar films from 2012 through 2018, including Bao, Lava, and the Radiator Springs 500 1/2. Free popcorn!
Friday, February 22: Lego Play Day
Get in touch with your inner engineer and build with colorful Lego! We bring out our collection of more than 10,000 bricks, and kids can build whatever they imagine.