Back to top
Free Online Introductory Piano Session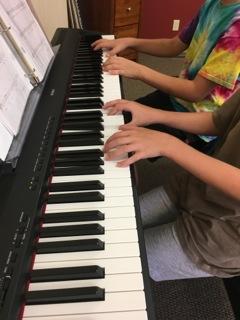 Calling everyone who's always wanted to play the piano……
Please join us for a FREE  Online Introductory Session   (There is NO obligation to sign up for lessons!)
Saturday,     July 25             2:00pm
RSVP your space by calling 415-927-2648 or emailing inf@KarensPiano.com.
Karen's Piano Studio now offering online lessons. Join us, even if you live far away!
Simply Music is a Breakthrough Method that has students playing immediately.
* Australian- developed
* Popular, Classical, Blues and more
* Students of All ages-  Children 6+, Teens, Adults, Seniors
* Beginners playing 40 – 50 pieces within twelve months of starting
We look forward to hearing from you!