Back to top
Free Online Introductory Piano Session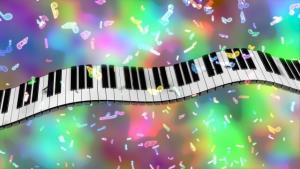 If you or someone you know has always wanted to play piano.... 
Join us for a Free Online Introductory Piano Session!
Wednesday, August 5    1:00pm
Simply Music is a breakthrough method:
* Australian- developed 
* Popular, Classical, Blues and Accompaniment pieces
* Students of All ages- Children 6 yrs+, Teens, Adults, Seniors
* Beginners playing 40 – 50 pieces within twelve months of starting.
Experience for yourself - how beginning students play great-sounding music, with both hands, from their very first lessons. You'll learn about the results we get and how we obtain them, learn a piece of music, and hear about the lesson structure, curriculum, fees, and scheduling.
No obligation to sign up for lessons when you attend a Free Intro!
To reserve your space, call Karen at 415-927-2648 or info@KarensPiano.com.