Back to top
Free Virtual Community Day–Disneyland's 65th Anniversary Special
The Walt Disney Family Museum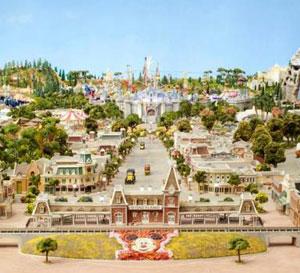 Join us as we celebrate Disneyland's 65th trip around the sun with a day filled with special Disneyland-centric virtual programming, Disneyland trivia, and a few surprises along the way. We want to bring some of your favorite Disneyland memories to life—virtually! Start the day with well-known voiceover artists and producing partners, Bill Rogers and Camille Dixon, as they share their own favorite memories of Disneyland, along with some of yours, as you are invited to submit your favorite Disneyland memory for Bill and Camille to read aloud. Next up, join the Academy of Motion Picture Arts and Sciences' Randy Haberkamp for rare home videos from Disneyland's opening day in 1955. Then join former Imagineer Chris Crump as he discusses his illustrious career at Disneyland; his work over the years with his father, Disney Legend Rolly Crump; and what Disneyland means to him—followed by a Q&A. Enjoy a special Spotlight Talk featuring the unique Disneyland model in the museum. Finish the day with special guests and a surprise announcement about our next exciting virtual community exhibition. All aboard for a fun-filled day of magical memories of THE HAPPIEST PLACE ON EARTH!
See the full schedule below and submit your Disneyland memories and questions for our special guests—Bill Rogers, Camille Dixon, and Chris Crump—using the form below. Submission deadline for memories and questions is Wednesday, June 15 at midnight Pacific Time.
Please note that this program will be streamed live on our Facebook page and YouTube channel and pre-registration is NOT required. Some—but not all—of the programs will be viewable on our Facebook page and YouTube channel following the live stream.