Back to top
The Little Mermaid (1989)
The Walt Disney Famiy Museum
104 Montgomery Street in the Presidio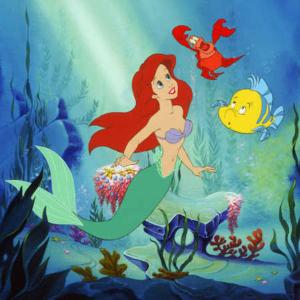 Brought to life by the music of Alan Menken and Howard Ashman, this new classic takes audiences under the sea, where they encounter enthralling, magical creatures of the deep. Follow the tale of mermaid princess Ariel who longs to be a part of our world. Glen Keane, the animator behind Ariel, is celebrated in our new special exhibition Make Believe: The World of Glen Keane.
Run time: 83 minutes.
Cost: $5 members or with general admission | $10 adults | $8 student and youth. Purchase tickets here.