Back to top
Little Tree Studios- Adult Valentine Stamp Workshop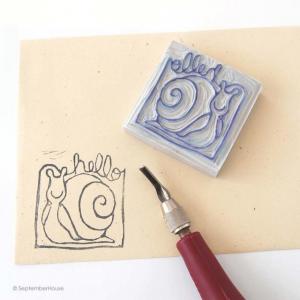 Whats better than that made with love card for Valentines?
Join us this evening, with artist Nichole Farnum, to make a collection of your own handmade with love cards for your friends and family! Nichole will teach you how to carve one, 4x 6 rubber stamp, which can be cut down to make a variety of smaller stamp designs if you choose.
Guests will then be given 12 cards & envelopes 5 tiny cotton bags for candies and paper tags to decorate with a variety of colored inks. We will also have a variety of printed papers to cut, glue and collage into your own valentines. The reusable rubber stamp will be mounted on a wood block for all your future stamping needs :)
Thursday, Feb 6th | 1 evening | 6:30-9:30pm | Ages 21+
$60.00
All sales are final, no refunds except when a waitlist replacement is found.