Back to top
Marin City Live! Author Event: Grace Lin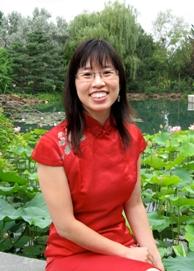 The Marin City Library is proud to welcome "NY Times" bestselling author/illustrator Grace Lin. Grace is a Caldecott and Newbery Honor winner as well as a National Book Finalist and Geisel Honor winner. Her books include "A Big Mooncake for Little Star," "A Big Bed for Little Snow," "Where the Mountain Meets the Moon," "Dim Sum for Everyone," "The Ugly Vegetables," "When the Sea Turned to Silver," "The Year of the Dog," "The Year of the Rat," and Dumpling Days." In 2016, Grace's art was displayed at the White House where she was recognized by President Obama's office as a Champion of Change for Asian American and Pacific Islander Art and Storytelling. Grace serves on the Advisory Board for We Need Diverse Books.
Grace will be reading from "The Year of the Dog" and "The Year of the Rat," the first two books in her middle-grade Pacy Lin trilogy. The books are based on Grace's childhood adventures and are enchanting stories about a young girl's adventures as she finds herself and follows her dream of becoming a writer and illustrator.
Please visit https://zoom.us/meeting/register/tJwscuGoqz8tGdSrdvrlpCehHfZQy_MomCBm to register for this Zoom program.