Back to top
Nature for Kids: Indian Tree
Meet at the trailhead on Vineyard Rd in Novato.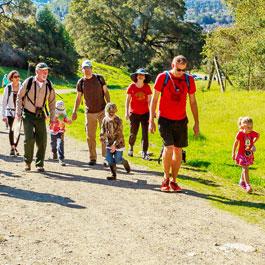 It's winter, it's wet, and it's cold. Salamanders, slugs, and millipedes are out and about. We'll explore a shady bay forest, an oak-studded woodland, and finally end up among the redwoods for lunch. Along the way we'll talk about these varied habitats and the different plants and animals that call these places home. Remember to bring lunch.
Rain may cancel. If questionable weather, call (415) 473-6087 after 8am on the morning of the event to hear a recorded message if cancelled. We request that no pets (except service animals) attend.
No registration is required. 
Questions: Contact Shannon Burke at (415) 473-6086.