Back to top
NVCM's Classical Kids Presents: Omer Quartet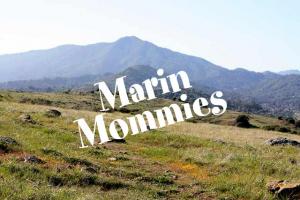 The prize-winning Omer Quartet, as part of its SF debut with NVCM, will perform an interactive, family-friendly concert featuring masterpieces by Debussy, Bartok, and Haydn.
Presented in partnership with the St. Lawrence String Quartet's Emerging String Quartet Program at Stanford, the Omers will illuminate the inner workings of the string quartet and how great classical music is full of character and invention. It's a perfect introduction to string instruments and the amazing world of chamber music for young audiences!
10:00 am Doors
10:30 am Performance
TICKETS are $15-40, FREE for children 2 and under.
($15 per person / $40 Family Pass for up to 4 people)
Please allow time to look for street parking.
About the Omer Quartet:
Comprising Mason Yu, Erica Tursi, Jinsun Hong, and Alex Cox, the Omer Quartet is a leader among today's young string quartets. Most recently first prizewinners of the Young Concert Artists Auditions, the quartet came into prominence in 2013 when it received Grand Prize and gold medal at the Fischoff National Competition. They further received top prize at the Borciani International Competition, second prize at the Trondheim International Competition, and special prize at the Bordeaux International Competition. Having completed a graduate residency mentored by Paul Katz at the New England Conservatory, they are currently the Doctoral Fellowship Quartet in residence at the University of Maryland, where they work with David Salness and Katherine Murdock.
About Classical Kids:
NVCM's Classical Kids concerts engage kids through fun, short performances with repertoire performed by musicians who specialize in bringing music to life for young listeners. The performances may be followed by short demonstrations and opportunities to touch and feel instruments, as well as opportunities to ask questions. The performance lasts approximately 60 minutes, and is suitable for all ages.
TICKETS are $15-40, FREE for children 2 and under.  ($15 General Admission / $40 Family Pass (good for 4 people)).
Presented by Noe Valley Chamber Music.