Back to top
NVCM's Noe Music Kids Presents: The Aizuri Quartet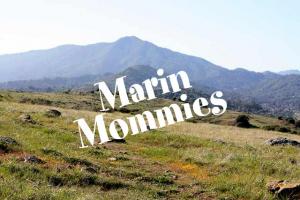 On Saturday, March 7 at 10:30 am, NVCM welcomes the Aizuri Quartet to Noe Music Kids , our series of interactive concerts tailored to young ears that your whole family will love!
In this concert especially designed for families and youngsters, the Grammy-nominated musicians of the The Aizuri Quartet will bring audiences inside the magic of the string quartet, as they explore a range of music with interactive listening games.
This promises to be a terrific opportunity to introduce your children to a great art form, with no previous musical experience required-the more the merrier at this morning musicale for all ages!
10:00 am Doors
10:30 am Performance 
TICKETS are $15-40, FREE for children 2 and under. 
($15 per person / $40 Family Pass for up to 4 people)
ABOUT THE AIZURI QUARTET
Through its engaging and thought-provoking programs, branded by The New York Times as "genuinely exciting" and "imaginative," the Aizuri Quartet has garnered critical acclaim for bringing "a technical bravado and emotional power" to bold new commissions, and for its "flawless" (San Diego Union-Tribune) performances of the great masterpieces of the past. In the 2019-20 season the group will tour extensively across North America giving both debut appearances at Lincoln Center and at Carnegie Hall as part of CAG Winner's Series. 
Based in New York City, the Aizuri Quartet was the 2017-2018 MetLiveArts String Quartet-in-Residence at the Metropolitan Museum of Art, where they presented five unique programs throughout the season, leading The New York Times to applaud them as "a quartet of expert collaborators, who cogently traverse a range of repertoire staples and modern works." 
Formed in 2012 and combining four distinctive musical personalities into a unique collective, the Aizuri Quartet draws its name from "aizuri-e," a style of predominantly blue Japanese woodblock printing that is noted for its vibrancy and incredible detail.
TICKETS are $15-40, FREE for children 3 and under.  ($15 General Admission / $40 Family Pass (good for 4 people)).
Presented by Noe Valley Chamber Music.