Back to top
NVCM's Noe Music Kids Presents: The Westerlies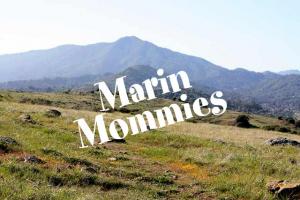 Noe Valley Chamber Music kicks off its 27th Season this October with The Westerlies, a New York-based brass quartet who joins NVCM for a full weekend of performances. On Saturday, October 12, families and children of all ages are welcome for Noe Music Kids, where The Westerlies will present a highly participatory program that demonstrates the power of music to evoke emotions and inspire imaginations. The musicians will empower kids of all ages to become composers in real time, culminating in the world premiere of a collective composition by everyone present!
Riley Mulherkar and Chloe Rowlands, trumpets
Willem de Koch, trombone
Andy Clausen, trombone
10:00 am Doors
10:30 am Performance 
TICKETS are $15-40, FREE for children 2 and under. 
($15 per person / $40 Family Pass for up to 4 people)
A Flex Pass of 16 tickets, to be used in any combination over four shows, is available for $140.
About The Westerlies:
Formed in 2011, the self-described "accidental brass quartet" takes its name from the prevailing winds that travel from the West to the East. Equally at home in concert halls and living rooms, The Westerlies navigate a wide array of venues and projects.
The Westerlies' 2019-20 season includes engagements at Dumbarton Concerts, Soundings: New Music at the Nasher, Earshot Jazz Festival, Mayo Performing Arts Center, and Choate Rosemary Hall. 
Education and community engagement are core elements of The Westerlies' mission. Each season, the ensemble reaches thousands of students around the country with their innovative and inspiring assemblies and masterclasses.
Noe Music Kids concerts engage kids through fun, short performances with a carefully curated repertoire performed by skilled, energetic musicians who specialize in bringing music to life for young listeners. The performances may be followed by short demonstrations and opportunities to touch and feel instruments, as well as opportunities to ask questions.
TICKETS are $15-40, FREE for children 3 and under.  ($15 General Admission / $40 Family Pass (good for 4 people)).
Presented by Noe Valley Chamber Music.