Back to top
San Francisco Girls Chorus: Chorus School Auditions
East Bay German International School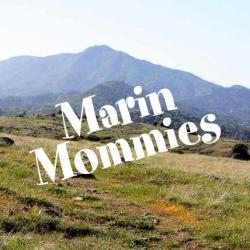 Auditions for the San Francisco Girls Chorus School for girls ages 6 and up will be held on May 31 between 3-6pm in Emeryville. For older applicants, some experience reading music is necessary.
To register your daughter for an audition, please complete the Audition Information Form on our website. If you have any questions about auditions or any other aspect of the Chorus School experience, please contact Johann Joson, Chorus School Coordinator, at jjoson@sfgirlschorus.org.
The ideal candidate for participation in SFGC's Chorus School is an energetic child possessing the musical attributes that are generally considered requisite for the highest standards of performance in choral music: the aptitude to listen and hear differences in pitch, the ability to match tones with the voice, the capability to imitate rhythms correctly, and an instinct for singing. Choristers must cooperate well with others, possess basic reading skills, be able to take verbal and written instruction for improvement, and have the capacity to focus and concentrate.
SFGC also offers a non-auditioned Prep Chorus for younger singers ages 4-5. No previous musical training is required to participate in the Prep Chorus. 
Audition Details
Friday, May 31 from 3:00 p.m. - 6:00 p.m. at the East Bay German International School in Emeryville
Wonder if the San Francisco Girls Chorus is right for your young singer? Join us for an upcoming Open Rehearsal and experience the transformative power of SFGC's programs before you sign up for an audition!
Upcoming Open Rehearsals
Thursday, May 3 from 4:00 p.m. - 6:00 p.m. at the Crowden Music Center in Berkeley
If you would like to join SFGC for an Open Rehearsal, please visit our website.
Free
Presented by San Francisco Girls Chorus.