Back to top
Silhouette Artist Karl Johnson LIVE Virtual Event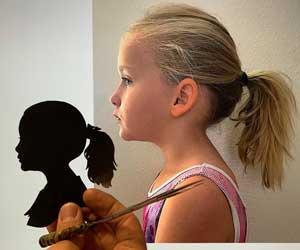 Please join Renowned Silhouette Artist Karl Johnson at a LIVE virtual event where he will be creating hand cut silhouette portraits!
Each one takes just minutes and all ages are welcome even the squirmy ones.
Original Silhouettes are $30. Payment is made when you register for the event. Please reserve one time slot per person. Duplicate silhouettes and frames will also be available for purchase.
Your completed silhouettes will be mailed to you after the event with free shipping!