Back to top
Spring Artisan Market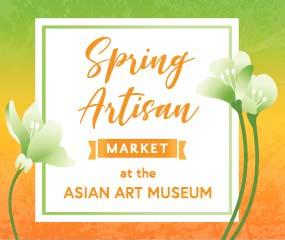 Find the perfect Mother's Day gift — or a little something for yourself — at our Spring Artisan Market. The store will overflow into the South Court with a sampling of 16 pop-up boutiques featuring one-of-a-kind handmade goods by local makers.
Jewelry • Ceramics • Specialty chocolates & teas • Cards • Fashion & accessories • Gifts for the home
Come for the shopping, stay for a meal! Sunday at the Museum is now open until 8 PM on late Thursday nights. Be sure to visit the Sunday at the Museum page for details.