Back to top
Terra Mandarin Preschool Open House - December 9, 2018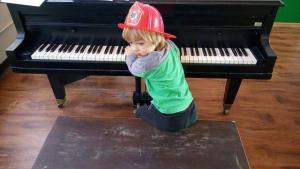 Terra Mandarin Preschool Open House - December 9th
Research states that learning a second language early in life can set your child up for future academic success. Learn why at our OPEN HOUSE!
Terra Mandarin is a Reggio Emilia Mandarin immersion preschool and TK program. Join us on December 9th from 9:00am-10:30am to explore our progressive and impactful program that has been carefully and lovingly crafted to inspire and motivate children to love learning. Explore our campus, meet our native speaking Mandarin teachers and get a sense for the nurturing environment we've created at Terra Mandarin. Light refreshments and activities for children and adults. Presentation and tours by senior TMP staff. Please RSVP at www.terramandarin.org.