Back to top
Wee Yogis Music, Mindful Play and Yoga - Drop Off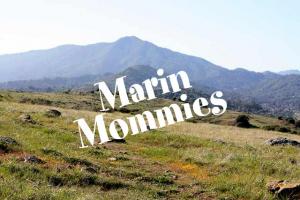 Music, Mindful play, and Yoga
This program is designed to empower your child during the separation process through engaging mindful activities resulting in improved interaction and communication. We will be introducing a creative curriculum, including Yoga, early literacy, numbers and color recognition, fine motor skill development, patterns, sequencing, critical thinking and much more – all through our signature program,  music & yoga, mindful play and fun activities. Our nurturing and qualified team are all certified Wee Yogis teachers and is dedicated to the emotional, social, and intellectual development of your child. This program is a wonderful stepping stone to your child's next educational endeavor.
Our MMY class for young children is developmentally age-appropriate, stimulating, and exploratory. This is a child's first step to an educational and communal environment.  Led by expert teachers, the class features engaging and fun individual and group activities – from yoga adventures, mindfulness and calming exercises, games and teachings on kindness and compassion, to story-time, and art projects. This is a wonderful stepping-stone to preschool or kindergarten.
This is a perfect series for ages 1-4. Parents are welcomed to come to the class or drop-off your little ones, knowing that they are in safe professional Wee Yogis Yoga & mindfulness Teachers arms. During the two hours, Harmonia is gifting use of their wellness Membership only lounge for you to rejuvenate or finally get to those backed-up emails, they even have dry saunas for us to use. Of course there is always the option to go run those overdue errands.
MMY Class includes:
Yoga Adventure
Music & Yoga Props: Parachute, Shakers, Scarfs, Group Drum
Live Music
Art Activities
Mindfulness & Calming Exercise
Date & Time: Starting February 13th - March 20th every Tuesday 9:30am-11:30am 
Location: Harmonia Wellness and Social Club, Sausalito
We decided to try this series right before Valentines day! What better way to give some love to your little and to yourself!!
MMY 6 week Series Cost: $210 
Please register today, we are only taking 10 little yogis.