Back to top
Celebrate Your Child's Birthday with an Overnight Party at the Point Bonita YMCA
* They are no longer offering birthday parties
Looking for a truly unique birthday party experience in Marin? How about an overnight adventure in one of our favorite places on earth, the spectacular Marin Headlands? The Point Bonita YMCA offers a chance for your birthday child and their friends to experience outdoor fun overlooking the Golden Gate for an amazing birthday party like no other.
Overnight birthday parties at the Point Bonita YMCA cost $800 ($650 for YMCA facility members) and include a pizza dinner, s'mores for dessert around the campfire, lodging, and breakfast for up to 10 kids and two adults. Additional guests cost $25 each for a maximum of 24 people. Parties are perfect for kids of all ages!
On the first day of your birthday party adventure, partygoers can begin arriving at 5 pm. Dinner is served in the YMCA dining hall from 6 to 7 pm, with a campfire and s'mores following from 7 to 8 pm, then it's lights out at 10 pm.  The following morning, breakfast is served from 8 to 9 am in the dining hall and guests check out by 10 am. (Please note that the campfire area is subject to availability on the desired date.)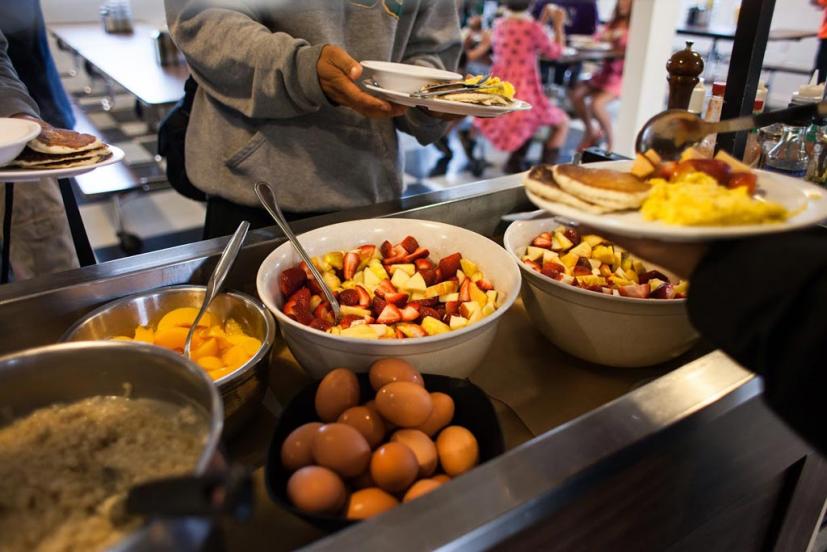 Lodging for your party is in the Y's private Headlands Suite wing. The Headlands Suite has five separate bedrooms, a living room area, a kitchenette with full-size refrigerator and microwave, and a single-user restroom with shower.  The Headlands Suite also has a flat screen TV, perfect for a fun movie night with popcorn!
For active fun, partygoers are welcome to use the YMCA's basketball, gaga ball, and tetherball courts, and there of course are miles upon miles of hiking trails to explore in the Headlands. Popular nearby attractions include the Point Bonita Lighthouse, the Nike Missile Site, the Marine Mammal Center, Rodeo Beach, and the numerous historic military fortifications. Activities are not led by YMCA staff, so make sure enough adult chaperones are on hand to superivise.
For more information or to book your party at the Point Bonita YMCA, visit www.ymcasf.org/programs/point-bonita-birthday-party or call Rochelle Tolbert at (415) 331-9622 ext. 4484. The Point Bonita YMCA is located in the Marin Headlands at 981 Fort Barry Road, Sausalito 94965.
Sign up for tips & news for Marin families!