Back to top
Chinese Classes for Kids This Spring in Marin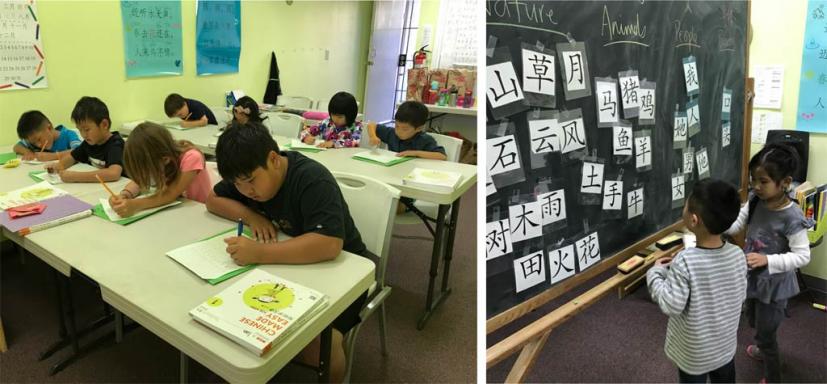 Marin Mommies presents a sponsored shout-out for Teacher Kiki's Chinese language classes for kids at Cascade Canyon School in Fairfax. Classes start January 9, so sign up soon!
Hello! My name is Kiki and I will be continuing to teach Chinese this coming Spring semester in Marin County!
A Little About Me
I started my Chinese learning center in El Cerrito four years ago, running a Chinese immersion afterschool program and providing private tutoring. I teach standard Mandarin, simplified characters, and pinyin (the standard Romanization for Mandarin). My goal is for my students to develop a lifelong passion and interest in learning Chinese and the Chinese culture. To achieve this goal, I structure my classes through interactive and engaging activities, introducing Chinese culture wherever applicable.
Information About the Classes
Classes will be held from January 9–May 10, 2019 (14 weeks total).
Class schedule:
Chinese I:  Every Wednesday and Friday from 3:30–4:30 pm, tuition is $720 for the semester.
This class is ideal for students that have had no or little exposure to Chinese.
Chinese II: Every Wednesday and Friday from 4:30–5:30 pm, tuition is $720 for the semester.
This class is ideal for students who have taken Chinese classes previously or have been taking Chinese with me during the fall semester 2018.
To register your child, please complete this form.
Please feel free to contact me with any questions, if you don't see a class suitable for your child (grade or level or time), unsure which class to register for, etc. The quickest is via text at (510) 374-9268. If email is preferred, please email q.tang@berkeley.edu for a quick response.  I am also happy to talk via phone at (510) 374-9268.
I look forward to learning Chinese with Marin County!
Teacher Kiki
Sign up for tips & news for Marin families!