Back to top
Create Handmade Holiday Gifts at I Made It! Glass Creations Art Studio!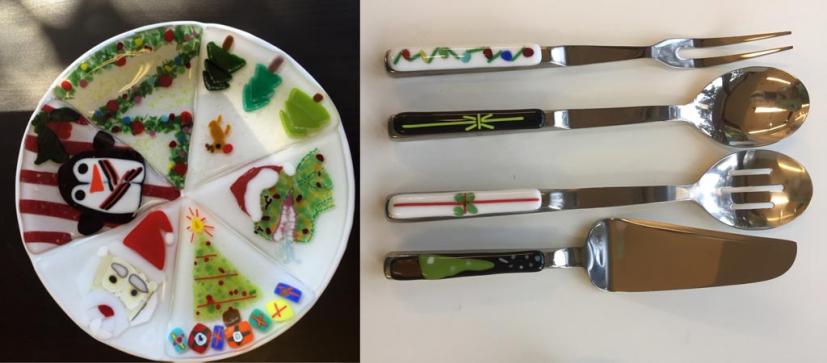 Marin Mommies presents a sponsored shout-out from I Made It! Glass Creations Art Studio in San Rafael.
Is someone on your list hard to buy for? Need a gift that clearly comes from the heart? Just drop in to I Made It! Glass Creations and they will teach you "in the moment" how to create fabulous fused glass holiday gifts.
Grandma will love them and Dad will too because handmade holiday gifts are the best! With over 100 fun, easy, and useful projects from which to choose, you will have as much fun creating as they will have receiving. For the month of November, beat the last-minute rush and receive deep discounts on their most popular holiday gift items:
Serving Piece Sets: Save $20–25 (Normally $80–$100, November $60–$80)
12" Platter: Save $20 (Normally $95, November $75)
Menorah: Save $10 (Normally $75, November $65)
I Made It! offers a special non-sharp tumbled glass for their littlest customers so it's great for ages 3 and up (it's stroller friendly, too). It's fun and easy and everyone will be amazed at their talent as fused glass artists. Give a Christmas or Hanukkah gift they will treasure forever, because it's made by you!
To learn more about the I Made It! Glass Art Studio visit their website at www.IMadeitGlass.com or stop by the studio, located at 1938 4th Street, San Rafael on the Miracle Mile.
Sign up for tips & news for Marin families!