Back to top
Culture, Community, and Play: Lycée Français de San Francisco Brings a New Playground to Sausalito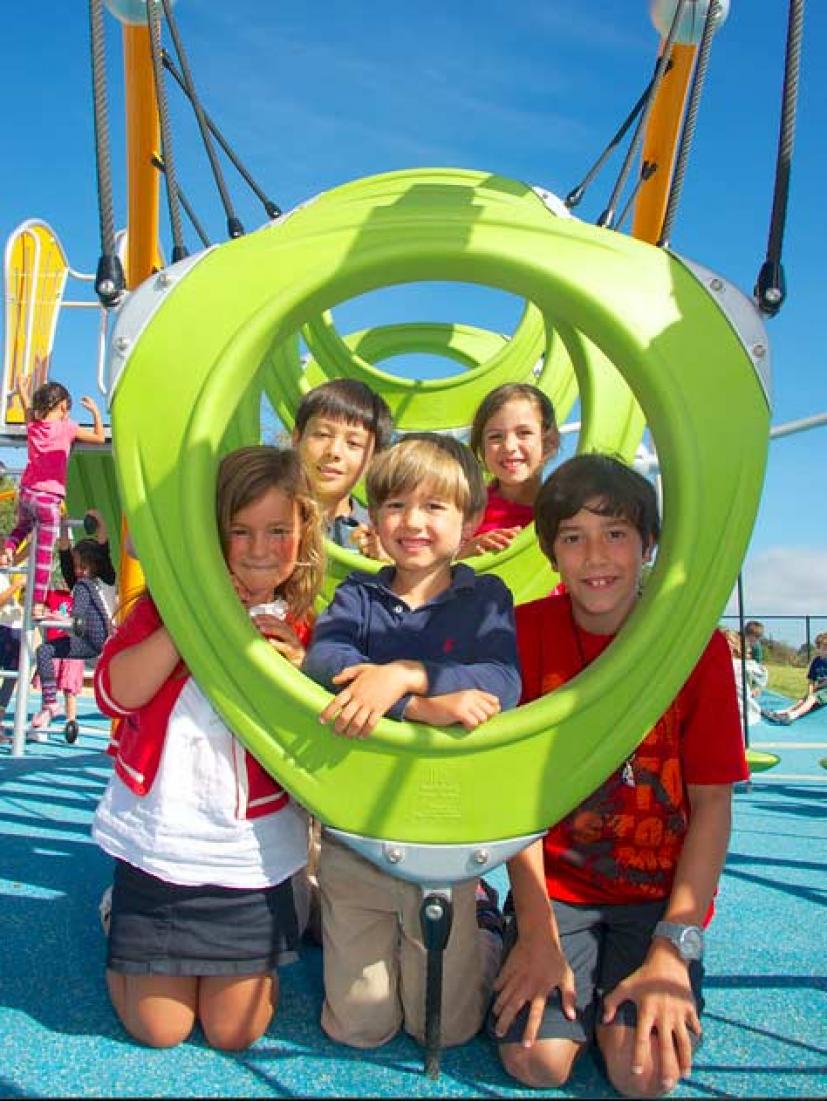 Marin Mommies presents a sponsored article from Lycée Français de San Francisco, which offers preschool and K–8 education at its Marin County campus in Sausalito. To learn more, visit the school online at lelycee.org.
The beginning of this school year marked a milestone for the Lycée Français de San Francisco's campus in the Ebbtide neighborhood of Sausalito. The French immersion primary school started classes in in the fall of 2013, but the will and generosity of its parent community, along with the collaboration of Sausalito City Council, culminated this past September in the final touches on a playground that can be shared by children throughout Southern Marin.
The days are starting to edge towards a Bay Area winter, but the sun still shines brightly off the yellows and greens of the school's play structure. LFSF boasts a strong community of families, and their dedication to their school and its new location brought this private and public space to fruition. The pride and personal investment of parents and classes is displayed on the colorful tile wall that runs along the playground's northwest side.
During the day, the playground is reserved for school use, but in the late afternoons and on weekends it is open to everyone. LFSF hopes it will provide a safe space for children to meet and play, and for its families to interact with the Sausalito community as the school gets fully settled in to its location, and involved in child- and education-centered events in the surrounding areas.
If you would like to visit the playground or take a look at the school, LFSF welcomes you to come by any weekend and try out its bouncy slopes, children's climbing structures, and slides. If you are interested in visiting the school itself, an Open House is scheduled for Thursday December 4th. You can also learn more about LFSF's mission to be the model school for multicultural and multilingual education at lelycee.org. 
Sign up for tips & news for Marin families!