Back to top
Empower Your Child's Imagination This Summer with CreativeCave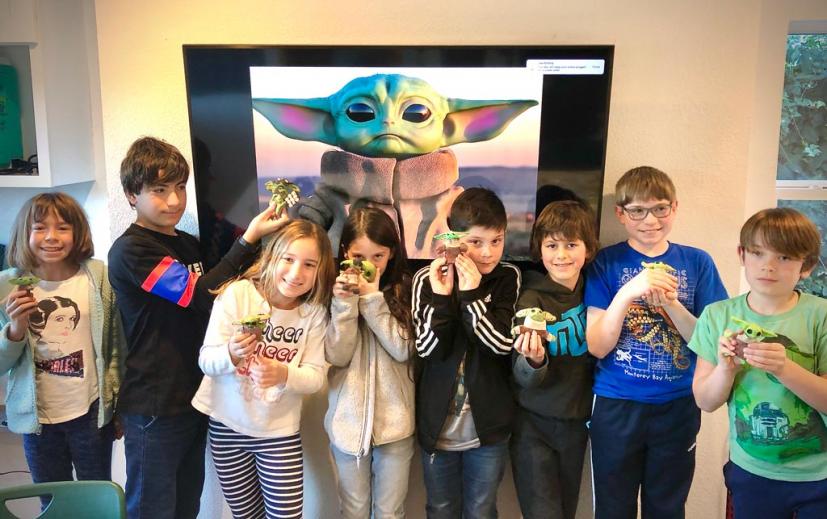 CreativeCave is a Design Thinking Studio for school age kids. From illustrative design to animatronics of the future, CreativeCave offers classes that empower kids to prototype their imaginative ideas.
CreativeCave is a fun, safe and supportive place where kids can go to develop their full creative potential through the mix of art, technology and project based learning.
We offer classes and workshops designed for kids who love art and design, including, animation, character development, stop motion, digital illustration, fashion, robotics, coding and art.
CreativeCave's program provides an environment for invention and innovation: a space to create, collaborate, explore, test, experiment, and invent. Creativity is the spark of innovation!
CreativeCave encourages creative opportunities by providing a collaborative space, tools, assistance, and many layers of support for each of the student projects and ideas.
Through Design Thinking methodology, students will dream about possibilities, find creative solutions and solve complex problems through creativity and design.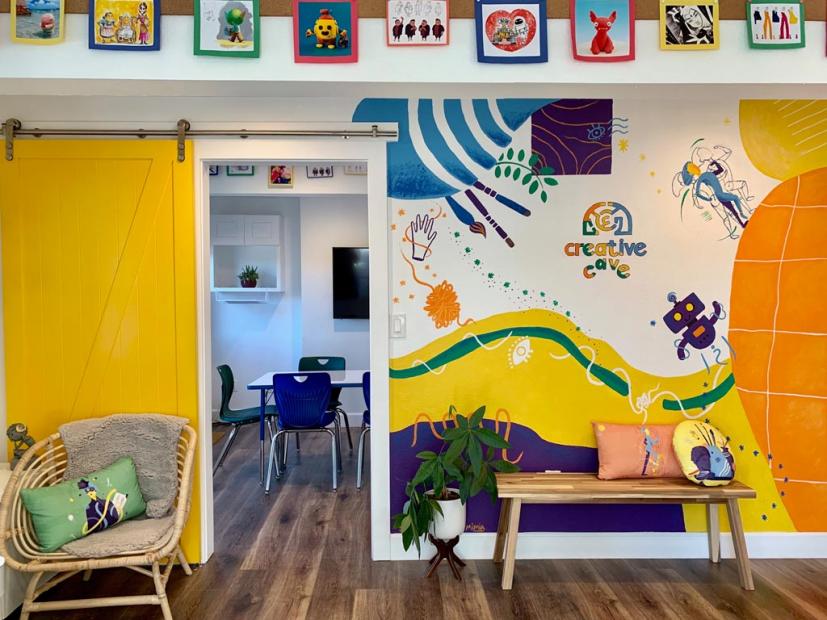 In light of the COVID-19 situation, CreativeCave's owner, Mimia, has decided to reformat her summer camp offerings to follow all CDC and state guidelines, with campers' temperatures taken on arrival, frequent hand washing breaks, social distancing, and regular disinfecting and sanitizing.
Each camp will be customized around the group of friends you choose and what interests them the most. Parents can create a group of kids comprising siblings, neighbors, friends, and other people they trust have taken shelter-in-place and social distancing protocols seriously. There will be a minimum of 6 children and maximum of 8 in each session. Once you have created your group of campers, you can select the camp topic of your choice. Camp topics include Make a Hand Puppet, Stop Motion Animation, Character Design and Digital Illustration, Fashion Design, Animation and 3D Sculpting, and much more.
Mimia is an award-winning creative director, professor and speaker with over 15 years' experience creating visual stories, cinematography and characters at Pixar Animation Studios, Tippett Studio, and beyond. Mimia's Pixar credits include Up, Toy Story 3, Toy Story of Terror, Monsters University, Toy Story That Time Forgot, Inside Out, The Good Dinosaur, Finding Dory, Incredibles, and Coco, in addition to other films and TV shows currently in development.
Alongside her cinematography work, Mimia is dedicated to teaching and empowering future generations to craft and tell stories through art and technology. She is a professor and mentor to aspiring designers and animators at Academy of Art University. Combining her experience as an artist, creator and educator she envisioned a studio to share, collaborate, and teach kids in her community.
That vision became a reality when her studio, CreativeCave, was born as an innovation and design thinking project at the Stanford Graduate School of Business. A project to empower young students to become creators, inventors and provide them with a hands-on and interactive experience to develop their unique creativity power. Learn more and register for summer programs at www.creativecave.biz.
This post is sponsored by CreativeCave, a Design Thinking Studio for kids offering fun and exciting summer programs.
Sign up for tips & news for Marin families!