Back to top
Dive into Marine Science at the Marine Mammal Center's Camp Sea Quest
Marin Mommies presents a sponsored article from The Marine Mammal Center which offers summer camps aspiring Marine Scientists grades 1–6 in the Marin Headlands in Sausalito. Learn more at www.marinemammalcenter.org.
Kids can take a deep dive into marine science and ocean conservation this summer at Camp Sea Quest, a five-day summer camp at The Marine Mammal Center in the Marin Headlands. Campers will discover the wonders of marine mammals and our planet's oceans through real science experiments, hands-on activities, learning opportunities, and more.
Activities will include classroom and behind-the-scenes experiences and exploration walks around the Marin Headlands, including Rodeo Beach and Lagoon. Campers will also learn important leadership, team-building communication, and problem-solving skills. Six week-long sessions will be offered for kids in grades 1–6, and are based at The Marine Mammal Center's veterinary hospital and education center at Fort Cronkhite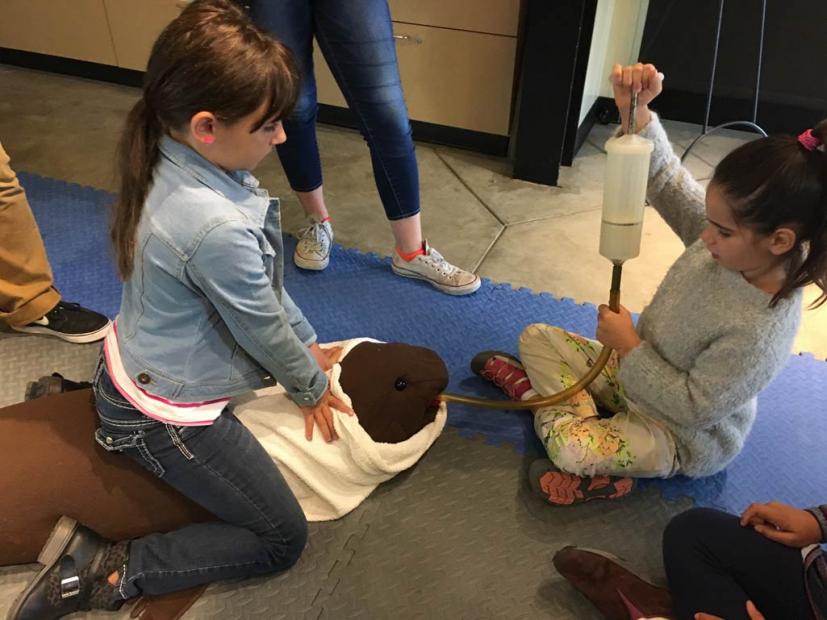 Camp runs daily from 9:00 am– 3:30 pm. Each Friday, families of campers are invited at 2:30pm for an open house to showcase camp highlights. The cost for Camp Sea Quest is $400 per week for Marine Mammal Center members and $450 per week for non-members. Extended care is available Monday through Thursday, 3:30 pm-5:00 pm for $20/day. Advanced registration is required. Extended care includes games, movies, and crafts led by our high school camp volunteers and supervised by our staff. Late pick-ups not pre-registered for extended care will incur additional fees. Contact us about early drop-offs. Scholarships are available, too.
For more information and to register, call The Marine Mammal Center at (415) 289-7330 or visit their website at www.marinemammalcenter.org. You can also email camp@tmmc.org.