Back to top
Fun and Easy Paper Lanterns for Chinese New Year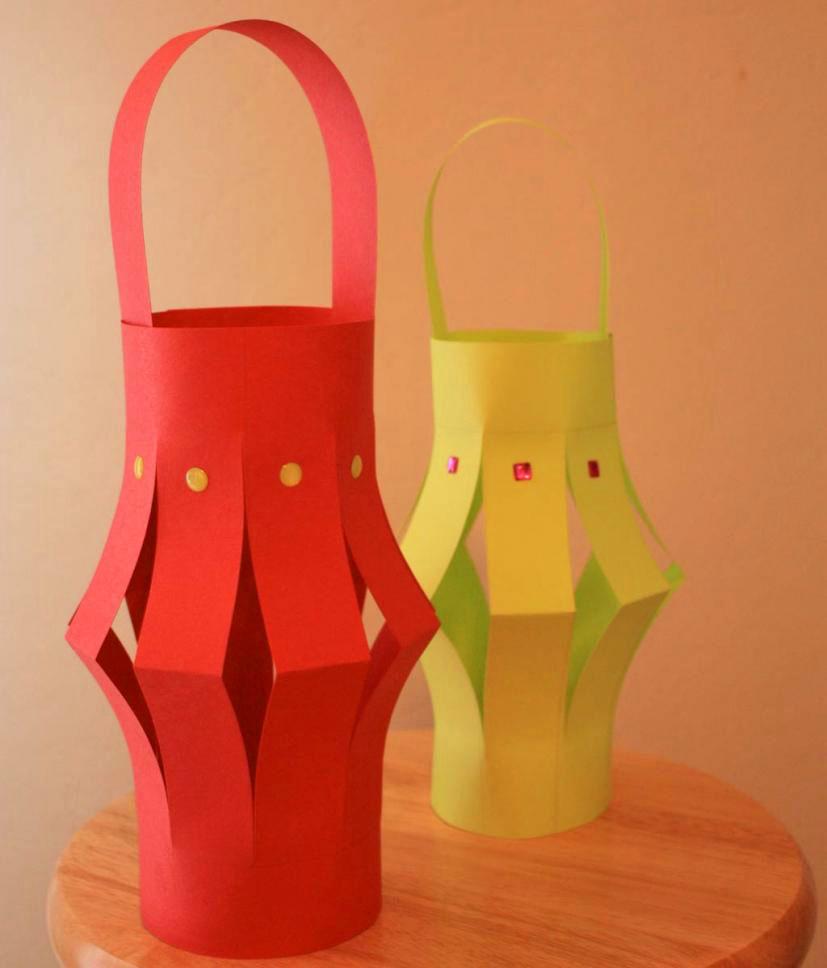 The Chinese Lunar New Year, marking the start of Year of the Rabbit, begins on January 22. To kick off your celebration, create some neat Chinese New Year paper lanterns. They're super easy and fun to make!
Paper Lanterns
Here's what you'll need to make the paper lanterns:
Construction or other heavy colored paper (red is a traditional color for Chinese New Year)
Scissors
A ruler
A pencil
Tape
A stapler
Glue, glitter, stickers, markers, paint, sequins, and other things to decorate your lantern
Here's how to make your lantern:
Fold your sheet of paper in half lengthwise.
With your pencil and ruler, draw a line lengthwise on the paper one inch from the top of the unfolded edge. This is your "do not cut line" that marks where you stop cutting.
Now, take your pencil and ruler and draw lines one inch apart from the folded edge to the do not cut line.
Cut the paper along the lines to the "do not cut" line.
Now unfold the paper. If you flip it over and re-crease the fold in the opposite direction you can hide your pencil marks.
Roll the paper into a cylinder and tape the narrow edges of the paper together where they meet. The middle of the lantern will flare out at the crease.
Cut a one-inch wide strip from the narrow end of another sheet of colored paper for your lantern's handle. Use the stapler or tape to affix the handle to the top of the lantern.
Add decorations: stickers, glitter, paint, markers, crayons, and more can be used to make your lantern a thing of beauty!
Gung hay fat choy—wishing you good fortune and prosperity!
Sign up for tips & news for Marin families!