Back to top
Get Creative at CEC Makerspace at South Novato Library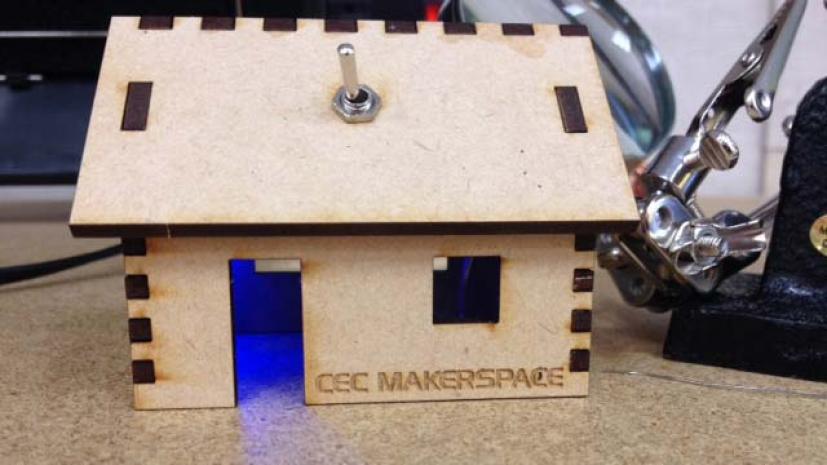 It goes without saying that STEAM (Science, Technology, Education, Art, and Math) education is a hot topic with families today. Getting kids to become "makers" working with hands-on projects is not only fun, but an important part of learning how our world today works and getting prepared for future careers. Working on STEAM activities often involves lots of expensive equipment like computers, laser cutters, soldering stations, power tools, and 3D printers, and of course a space in which to work—and that's where local maker spaces like the CEC Maker Space and Media Studio at South Novato Library come into play.
CEC (Community Education Center) offers a place for kids, families, and adults to come and work on DIY projects through a wide variety of workshops and classes. Elementary, middle, and high school students can take advantage of free after-school classes including Making with Little Bits for kids ages 7 to 11, fashion technology, animation, virtual reality (VR), video production, and LunaTech programs for middle school girls.
Families can attend Saturday Family Make Time workshops with fun activities like making paper circuits and creating a cardboard arcade (costs start at $10 per project). Adults can register to become CEC members ($25 per month or $300 for a year) and get access to Community Maker Lab equipment for their own projects and receive discounts on workshops.
We had a chance to try out a couple of CEC workshops for middle school students, building and soldering a little LED-lighted house made from laser-cut parts and creating an LED night light with a tile switch. Both were really a lot of fun, and the projects really turned out great. We're definitely looking forward to working on more projects at the maker lab!
The maker lab also offers a variety of exciting summer camps focusing on different subjects like wearable tech, electro art and VR, robotics, and app programming. Camps cost $600 and take place over one week.
The CEC Maker Space is located at South Novato Library at 930 C Street in Novato's Hamilton area. To learn more about CEC's programs and resources and for a full calendar of classes and workshops, visit their website at www.cecmake.com. You can also call them at (415) 496-4678.