Back to top
Get Creative with I Made It! Glass Art Enrichment Classes in Marin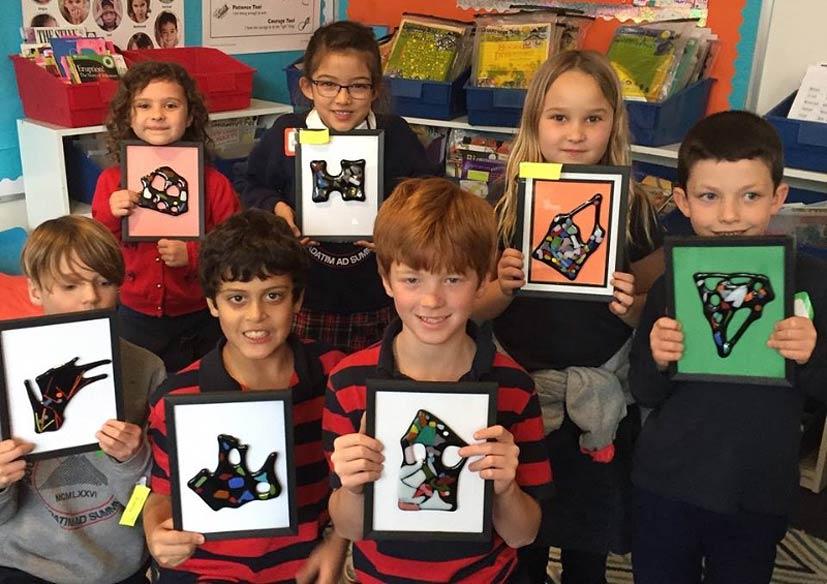 Marin Mommies presents a sponsored shout-out from I Made It! Glass Creations in San Rafael.
Once again, I Made It! Glass is proud to offer glass art classes right in your child's classroom through our partnerships with Mill Valley Recreation, San Anselmo Recreation, and a few private schools in Marin County.
Participating Mill Valley venues include the Mill Valley Community Center, Park Elementary School, Strawberry Point Elementery School, Old Mill Elementary School, Edna McGuire Elementary School, and Tamalpais Valley Elementary School. Register for a class here.
In San Anselmo, participating schools are Manor Elementary School, Hidden Valley Elementary School, St. Anselm School, Brookside Elementary School, and Wade Thomas Elementary School. Sign up for a session here.
Additional schools include Mt Tamalpais School (call Kelly to register: (415) 383-9434) and St. Hilary School (to register call Jane at (415) 435-2224).
No previous experience is necessary for your child to enjoy these fun art classes. Students will learn all about how to safely create beautiful glass artwork while reinforcing valuable concentration and motor skills in a creative way, and building self-esteem in a comfortable and familiar environment. Best of all, be prepared to hear your child say with a smile, "I Made It!"
I Made It! Glass's friendly and patient teachers will guide students on a new and different art project each week. Potential projects include keepsake treasures like suncatchers, bike bells, nightlights, glass framed wall art, and treasure boxes.
If I Made It! Glass is not coming to your child's school, you can still visit their studio in downtown San Rafael, at 1938 4th Street, for drop-in glass art making for all ages. They're open Monday, Wednesday, Thursday and Friday from noon to 6 pm, Saturday 11 am to 7 pm and Sunday, 11 am to 6 pm. They are closed on Tuesdays. For more info, call them at (628) 234-1005 or visit www.imadeitglass.com.
Sign up for tips & news for Marin families!