Back to top
Help 170 Children in Marin County Get Essential Back-to-School Supplies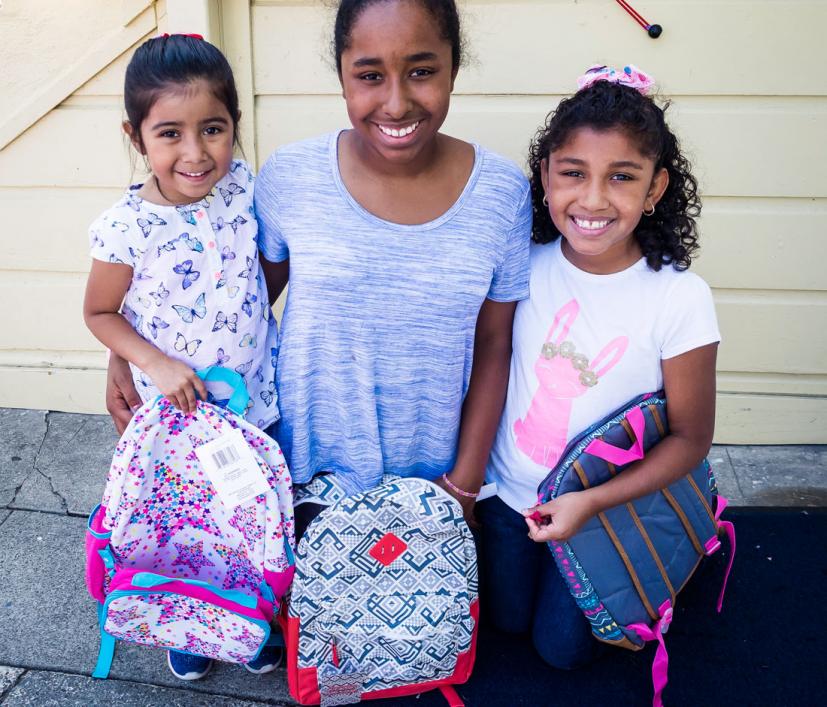 It's almost the beginning of a new school year, and low-income students in Marin need your help! Ritter Center's Back to School Backpack campaign will help provide 170 young students in Marin County from low-income families with new backpacks and school supplies for this new school year. While unemployment is currently low, the long-term impact of job losses during those first two years, coupled with crippling inflation and record-breaking rent prices, is having a devastating effect on households, hitting low-income families especially hard.
Each week, many have to choose between paying rent or buying food. Ritter Center helps families maintain their housing through services that provide rental assistance and nutritious food. For these families, school supplies are a luxury, when in fact they're truly a necessity. Having inadequate supplies or clothing sets kids up to fail in school; it can cause anxiety about not being prepared and damage their self-confidence amongst their peers, inhibiting their enthusiasm for education.
Let's help our local families put much-needed backpacks and school supplies in the hands of kids who need them. They need pencils, pens, notebooks, binders, calculators, clothing, and a backpack to carry to school.
Due to the high rate of inflation (9.1%), improving the quality of items, and providing a $50 gift card to each child for new school clothes, the cost of providing a fully-stocked backpack with supplies is $150 per child.
$50 = great school supplies (including pens, paper, folders + more.)
$100 = a quality new backpack + great school supplies
$150 = backpack + school supplies + $50 clothing gift card!
$300 = backpack kits + gift cards for 2 kids!
$750 = backpack kits + gift cards for 5 kids!
$1,500 = backpack kits + gift cards for 10 kids!
This year, Ritter Center is bringing back its in-person Back to School Backpack collection day! On August 10, registered families will come to Ritter Center to select their new backpack and supplies. Plus, Juice Girl Mill Valley is donating delicious smoothies for our families to enjoy on the day.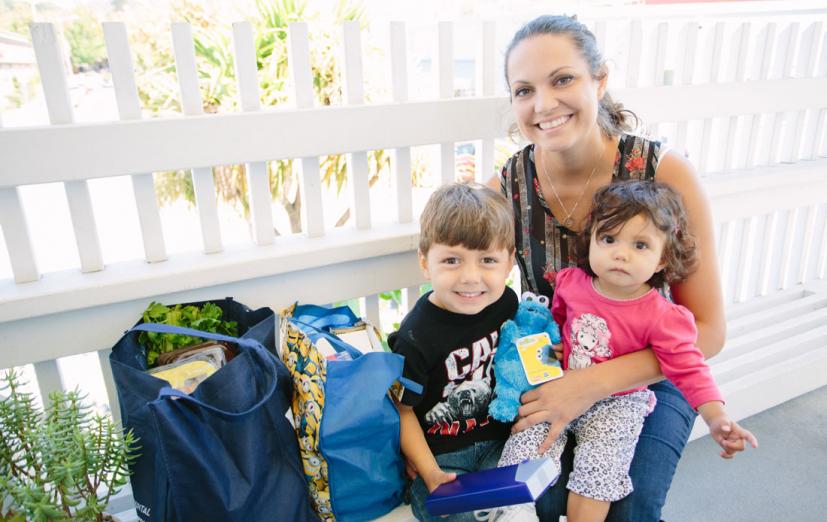 Please do not mail gift cards to Ritter Center. Please donate online here or send a check to:
Ritter Center
Back-to-School Program
PO Box 3517
San Rafael, CA 94912
About Ritter Center
Based in San Rafael, Ritter Center's mission is to prevent and resolve homelessness and improve the health and well-being of people living in poverty in Marin by providing culturally sensitive, easily accessible, high-quality medical care and social services. People in need can visit Ritter Center's Federally Qualified Health Center (FQHC) and receive high-quality medical and mental health care regardless of their ability to pay. Ritter Center's highly trained team combines national clinical best practices with a whole-person care approach to solving each person's health, food, and housing needs. With over 40 years of experience, Ritter Center has built industry-leading knowledge and collaborative partnerships with county agencies, health partners, and like-minded organizations to help people overcome barriers to aid and create complete support solutions that sustainably improve people's lives.
Sign up for tips & news for Marin families!