Back to top
Ride a Spaceship? Play with Dragons? Visit Mars? Design AI Robots? Join Camp Integem This Summer!
Marin Mommies presents a sponsored article from Camp Integem.
At Camp Integem, kids and teens (ages 5-18) will have hands-on learning experiences in Holographic AR coding, STEM, AI, robotics, digital art, game design, 3D modeling, 2D/3D animation, space exploration, nature exploration, interactive storytelling, empathy, leadership, and much more. Teleport into their games and experience the magic of their design.
Since 2018, Integem has taught K-12 students from more than 20 countries in-person or online. Thousands of students from over 200 local schools have joined Camp Integem's on-site programs.
Camp Integem is Open For Registration! Save with coupon code: MM23 at camp.integem.com.
Our Featured Courses
Camp Integem offers 42 courses for students K-12. Students are grouped into ages 5-8, 8-10, 10-14, and 14+.
No prior knowledge is necessary. We offer beginner to advanced levels.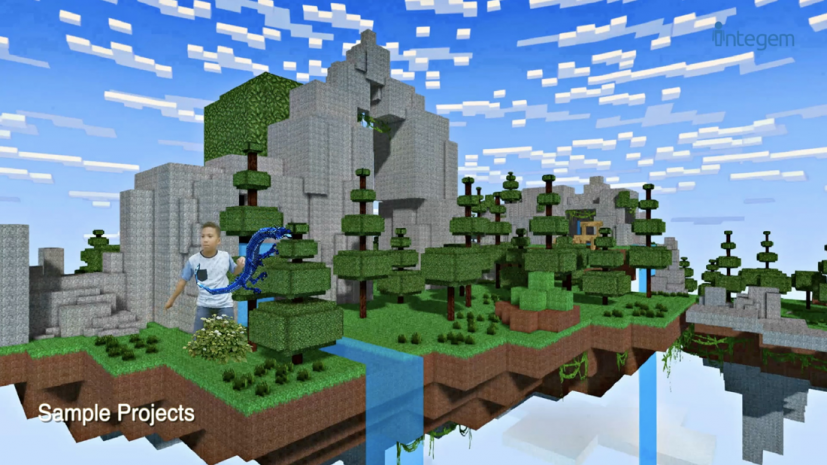 AR Coding, STEM & Game Design (Ages 5-18)
Students will code their own applications. They can dive into the deep ocean to play with whales, ride a spaceship to outer space to explore the universe or teleport into their game world to fight with Minecraft, Roblox, or other game characters with their friends.
AR Coding—Space Voyager
AR Coding — Nature Voyager
3D AR Coding & Game Design, including 3D AR Minecraft and 3D AR Roblox Game Design
Advanced 3D AR Coding and Multiplayer Game Design
AR,  AR, AI & Robotics Engineering (Ages 5-18)
Students will code and design their own intelligent AR applications with AI and transport the magic from the Holographic AR world into the real world with Robotics.
Robotics Engineering with AR Coding
AI+3D Holographic AR
AI+Robotics Engineering with 3D Holographic AR
Earn NVidia AI Certificates with (Ages 10-18)
AI+3D holographic AR with NVidia Edge Computing
AI+Robotics Engineering with 3D Holographic AR and NVidia Edge Computing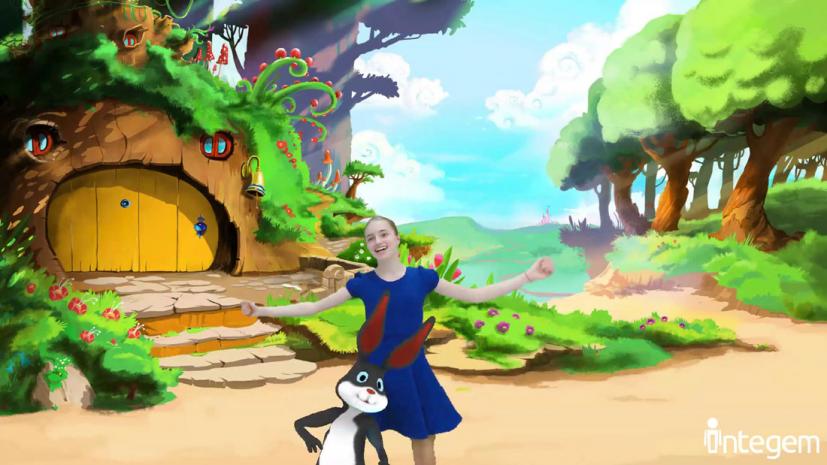 AR Digital Art, Animation, 3D Design (Ages 5-18)
Students will create their own AR art, animations, and 3D designs. They will Teleport into their fairytale, play with their characters, or become heroes who save the world!
AR Digital Art
Interactive AR Animation with Adobe Character Animator
3D AR Design, including Fashion design and Game Art Design
Advanced 3D AR Design+Adobe Character Animator, including 3D AR Minecraft and 3D AR Roblox Game Design
Teach Leadership (Ages 13-18)
This is a year-round program to teach students (ages 13+) how to be tech leaders. Based on your child's interest, they will learn Holographic AR coding, art, animation, game design, AI, or robotics. After learning the basics of tech leadership, they will serve as a Holographic AR local leader to further practice their skills, organize local/national/international activities, and receive U.S. Presidential Service Award (for US Citizens/Permanent Residence only).
Online: camp.integem.com
Email: support@integem.com
Phone: (408) 459-0657
Register Today! Use code MM23 to save. The earlier you book, the more you save!
Save 10% before Mar. 31, 2023
Save 5% before June 30, 2023
First 20 registrations will save 15%
All registrations will receive a one-year Adobe Creative Cloud ($240 Value) while supplies last.
Sign up for tips & news for Marin families!