Back to top
Lycée Français de San Francisco: A World of Opportunities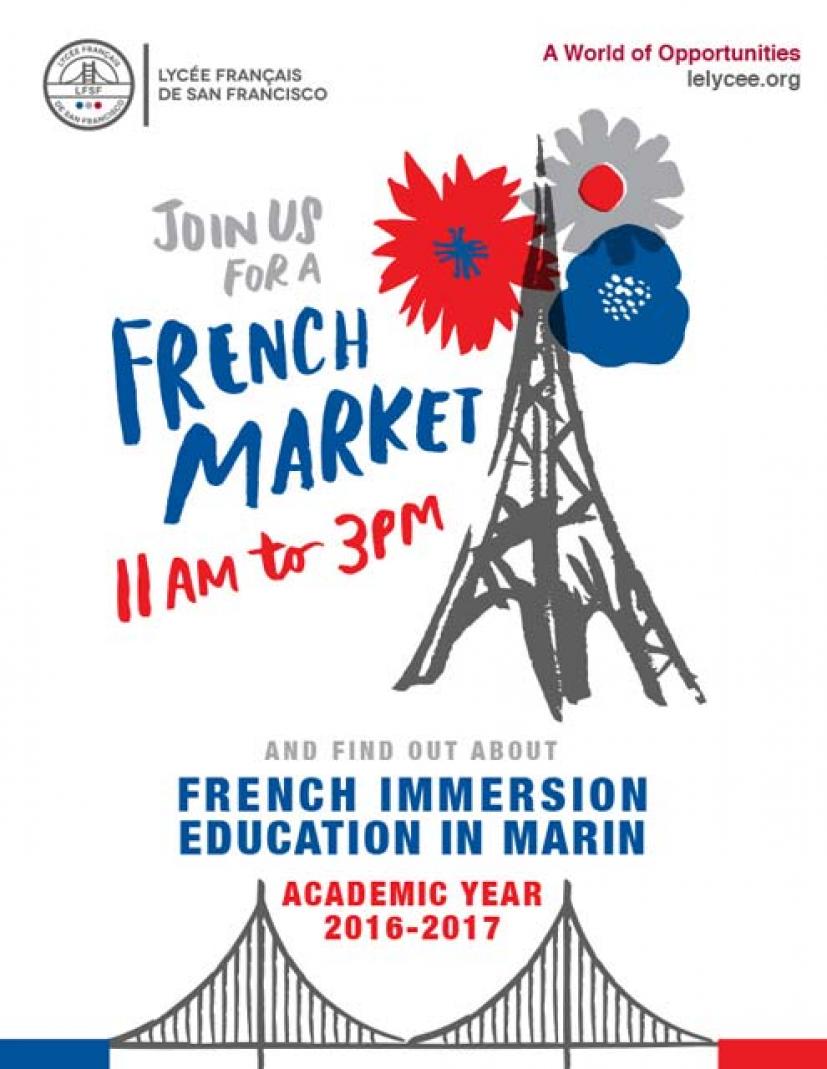 Marin Mommies presents a sponsored shout-out from Lycée Français de San Francisco French immersion school.
French Immersion Education in Marin
Open House
Saturday, February 27, 2016
Come and discover LFSF Sausalito! Meet our wonderful community and find out more about French immersion and bilingual education.
10–11 am: French Language Immersion Class Information Meeting
11 am–noon: Open House
11 am–3 pm: French Market
Join us for a French Market from 11 am to 3 pm, with French food, delicious baked goods, crêpes, chocolate, beverages, vendors, crafts for kids, and music! Teachers and parents will be available for private school tours while kids join teacher-led activities.
Contact Apply2016@lelycee.org for more information, or sign up for our Open House at visitlfsfsausalito.eventbrite.com.