Back to top
Make Your Own Glass Art at I Made It! in San Rafael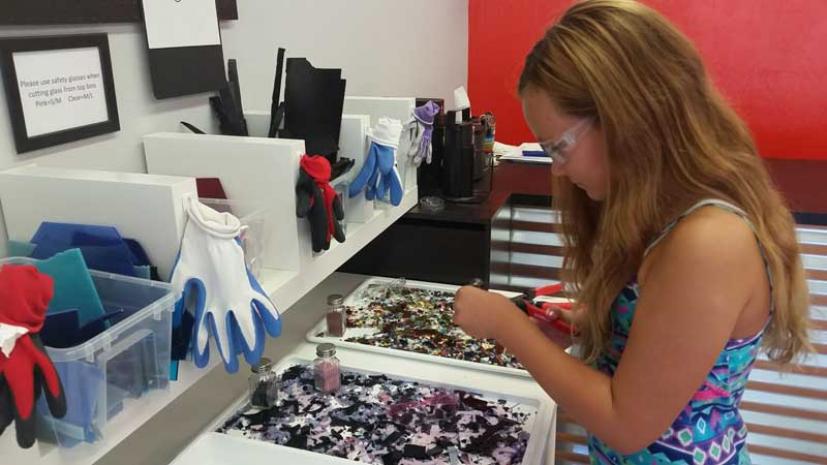 It's always fun to get hands-on with a cool new creative project. We had a chance to check out the new I Made It! Glass Creations studio in San Rafael, where we made some really cool and unique crafts from fused glass. It's the first place of its kind in the country, and it's a fun activity for all ages.
I Made It! offers countless different projects ideas that you make from colored glass. Come on in (no appointment or reservation is necessary) and choose a project—including jewelry, decorative items, housewares like coasters and bottle openers, photo frames, key chains, and more.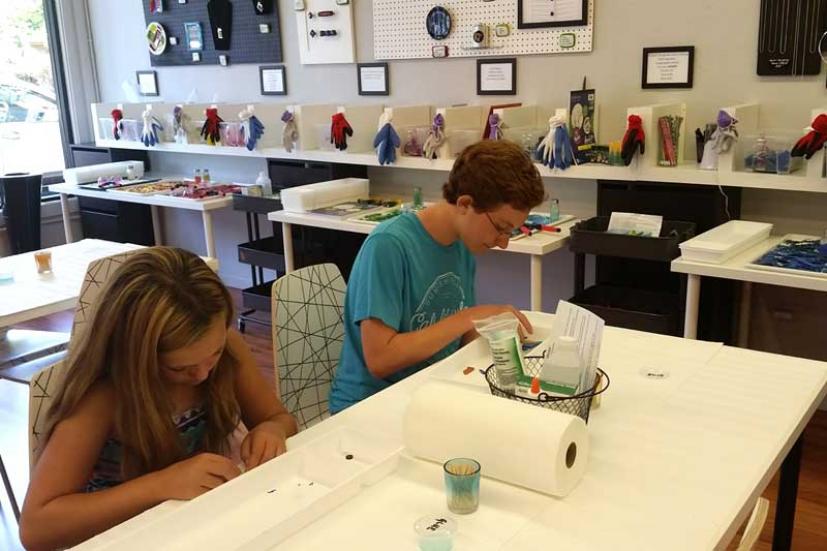 I Made It! staff will help you make it your own with bits of colored glass that you arrange in a unique pattern. After, your glass creations are put into a 1500-degree kiln where the glass melts and fuses together. The results are really amazing, and your creations are truly one-of-a-kind.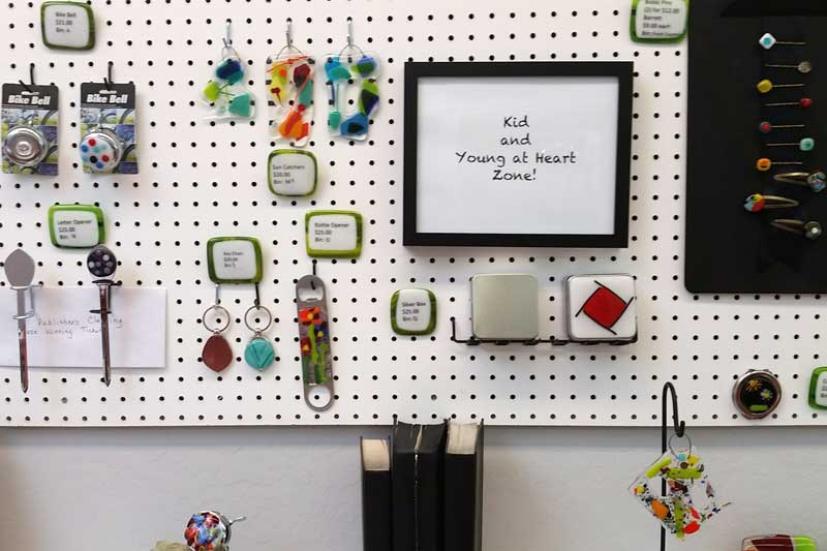 In addition to drop-in sessions, I Made It! has a party room that can accommodate up to 14 people. It's perfect for birthday parties, corporate functions, gals' night out, and other group events.
I Made It! Glass Creations is located at 1938 4th Street in San Rafael. They're open Monday, Wednesday, Thursday and Friday from 12–6 pm, Saturday 11 am–7 pm and Sunday, 11 am– 6 pm. They are closed on Tuesdays. For more info, call them at (628) 234-1005 or visit www.imadeitglass.com.
Sign up for tips & news for Marin families!