Back to top
Marin County Fair—All for One & Fun for All!
Marin Mommies presents a sponsored article from the Marin Fair 2018.
Saturday, June 30–Wednesday, July 4
11am–11pm
All for One & FUN for All! This year's Fair celebrates the values we hold near and dear—inclusiveness, equality, diversity, and of course… FUN! We'll celebrate the arts, agriculture, the environment and our community. As always, there are carnival rides, free concerts by the Beach Boys, Los Lobos, LeAnn Rimes, Eddie Money, Michael Franti, and fireworks every night. Themed exhibit categories include decorated flags and banners, baked goods, and culinary contests from around the world, global photography, and more.
"We developed the theme as an opportunity to celebrate everyone who lives in our community. The Fair showcases the best of what we each have to offer, whether a community poem, a 5th graders art project, an amazing hip hop dancer, a grandmother's award-winning quilt or three generations of a family working on an "art in the spot" project," said Director of Cultural Services Gabriella C. Calicchio. "At the Fair we don't care what your country of origin is, what color skin you have, what your religious or political beliefs are, we care about creating a safe space for everyone to leave their worries behind and have FUN!"
Come celebrate the arts, agriculture, the environment, and our community, and join us at the Fair.
For more info, visit www.marinfair.org/2018.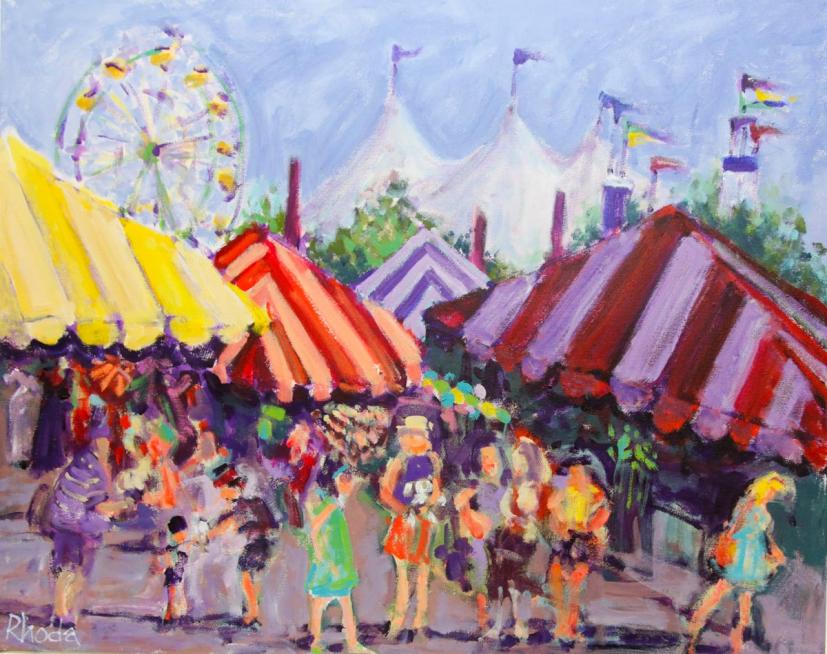 Sign up for tips & news for Marin families!