Back to top
Marin Mother's Day Weekend Events, May 11–13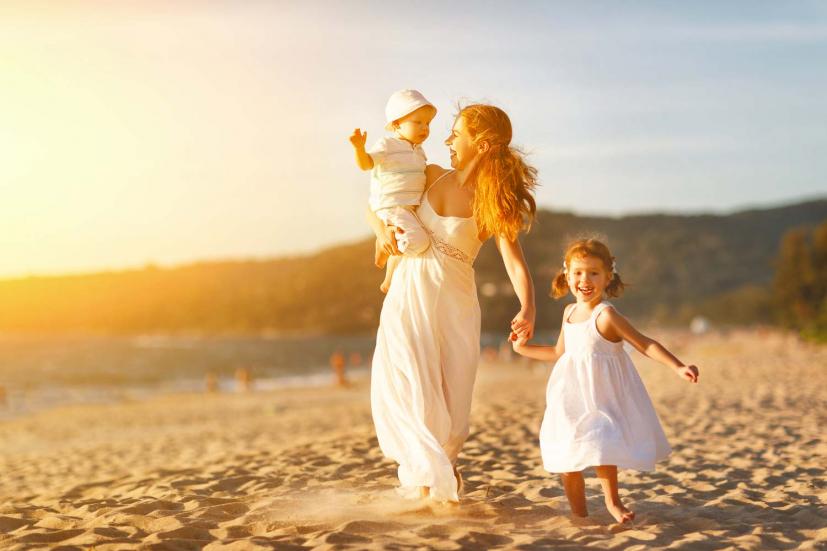 Mother's Day is this Sunday, May 13. Find something special to do with Mom with our round-ups of Mother's Day Brunches, spring hikes, picnic spots and beaches in Marin and Sonoma County.
Friday, May 11
Mom & Baby Yoga
Pomegranate, San Anselmo
Friday, 11 am
Enjoy your baby, reconnect with your body, and meet other new moms in our postnatal mama & baby yoga class. Class is most successful with pre-crawling babies but all are welcome to try out a class and discuss exceptions with the instructor. We want mamas to be able to get out of the house, meet other moms, and enjoy the support and exercise of a yoga class. Register here. Location: 25 Tamalpais Ave., San Anselmo. Event details.
Family Camp Weekend at Point Bonita
Point Bonita, Marin Headlands
Friday, 4 pm–Sunday, 1 pm
The Point Bonita Y is pleased to offer Family Camping Weekends! Each weekend will offer activities for families to do together, kid-specific activities while parents get some time to themselves, opportunities for families to form community with each other, and service projects to give back to and preserve our parks. We will provide all meals and accommodations. At this time, families will sleep in our historic dorm rooms. This is a partnership program between the YMCA of San Francisco and the National Park Service. Cost: $235 Y Facility Member, $285 Community. Find out more here.
Parents Night Out
Marinwood Community Center, San Rafael
Friday, 5–10 pm
Drop off the kids and enjoy a day or night out! While you relax, the kids will be having fun with the Marinwood Camp staff. Games, park time, arts and crafts, snacks, and more! Cost: $25 per child; $20 each additional sibling. For ages 2–10. For more info and registration call (415) 479-0775 or visit their website.
Friday Night Jazz Concerts
Marin Country Mart, Larkspur
Friday, 5:30–8:30 pm
Meet us at the Mart this Friday night to enjoy some jazzy tunes! Grab a drink, grab a snack, and settle in for a musical adventure hosted by Mason Razavi! Free. Location: Larkspur Landing. Event details.
American Crown Circus
Northgate Mall, San Rafael
Friday & Saturday, 5:30 & 7:30 pm, Sunday, 3:30, 5:30 & 7:30 pm
The American Crown Circus invites you to witness the International Circus under the Big Top! This unique circus was designed with a family audience in mind. The intimate one-ring setting under a big top, provides spectators up-close and personal exposure to the circus. Children and adults will be mesmerized as aerial artists swing, acrobats tumble and artists defy the laws of gravity just inches from their seat. Tickets: $10–$25; get free children's tickets (with paid adult admission) at Marin schools and local businesses. Event website
Cabaret Kids 2018


George's Nightclub, San Rafael
Friday & Saturday, 6 pm

A Pied Piper Productions produced showcase of local talent  featuring performers of all ages who have been a part of the community theater's Young Performers and North Bay Repertory companies. Tickets: $50 VIP Seating (limited seating capacity at 40 seats only), $35 general adults and $25 for 18 and under.

Purchase tickets here

. Location: 842 4th Street, San Rafael.

Event details

.

Judy Moody & Stink: The Mad, Mad, Mad, Mad Treasure Hunt
BACT Berkeley Center, Berkeley
Friday, 6:30 pm, Saturday, 10:30 am & 1:30 pm
Ahoy! Join the race as Judy and Stink follow clues in their quest for doubloons and a trip on a pirate ship. Judy Moody & Stink: The Mad, Mad, Mad, Mad Treasure Hunt brings Megan McDonald's delightful story to the stage for the first time.  Great for all ages, 5 and up. Come hone your treasure hunting skills before the big egg hunt! Free pizza every Friday night before the performance. Tickets: adults $26 and $20 children. Purchase tickets here. Location: 2055 Center Street, Berkeley. Event details.
James and the Giant Peach
Berkeley Playhouse
Friday, 7 pm, Saturday, 1 & 7 pm, Sunday, 2 pm
Based on the beloved novel by Roald Dahl, this all-new musical adventure is sure to be this season's biggest hit! Sent to chop down an old fruit tree by his cruel and devious aunts, young James discovers a magic potion that turns an ordinary peach into a massive, oversized GIANT—and a doorway into a land where anything is possible. Befriending talking grasshoppers and singing ladybugs, James and friends plan an escape—only to discover that leaving one foe behind can bring about new challenges. Tickets: $20–$45. Event details
Stapleton Theatre Co. presents Annie
The Playhouse, San Anselmo
Friday & Saturday, 7:30 pm and Sunday, 2 pm
The musical based on the popular comic strip, Little Orphan Annie, has become a worldwide phenomenon. With equal measures of pluck and positivity, little orphan Annie charms everyone's hearts after she escapes from the orphanage run by the evil Miss Hannigan, and finds a home with billionaire Oliver Warbucks. This musical favorite is filled with memorable scenes and songs and fun for the whole family. Tickets: adults $22 and student/seniors $16. Purchase tickets here. Location: 27 Kensignton Road, San Anselmo. Event details.
Throckmorton Theatre Presents: Into The Woods
Throckmorton Theatre, Mill Valley
Friday & Saturday, 8 pm
What happens when your favorite fairy tales get mixed up? When Little Red Riding Hood befriends Jack and the Beanstalk? When Cinderella and Rapunzel realize that charming is not nearly enough? When the wicked witch may be the smartest and fairest of them all? Find out in Throckmorton Theatre's production of Into the Woods, a show that transcends time and space with universal truths about family, love and friendship. And be careful what you wish for… Tickets: $15–$35. Location: 142 Throckmorton Avenue, Mill Valley. Event details.
Saturday, May 12
Sunday, May 13
Sign up for tips & news for Marin families!