Back to top
Mini Golf in Marin at McInnis Park
I'd driven by McInnis Park off Smith Ranch Road in San Rafael many times before I realized that—hidden amongst the driving range, nine-hole golf course, clubhouse, and batting cages—there was a miniature golf course there too (it was the a little windmill and castle on the hill that tipped me off). Since then, it's been a favorite place for us to go with the kids for a fun day out.
McInnis Park's miniature golf course is a colorful, 18-hole, artist-designed course with fanciful features including an elephant with moving feet, a snail, a castle, a lighthouse, a waterfall, and a much more. The tiered, lushly landscaped course winds its way up a hill as you play and the views from the top are spectacular.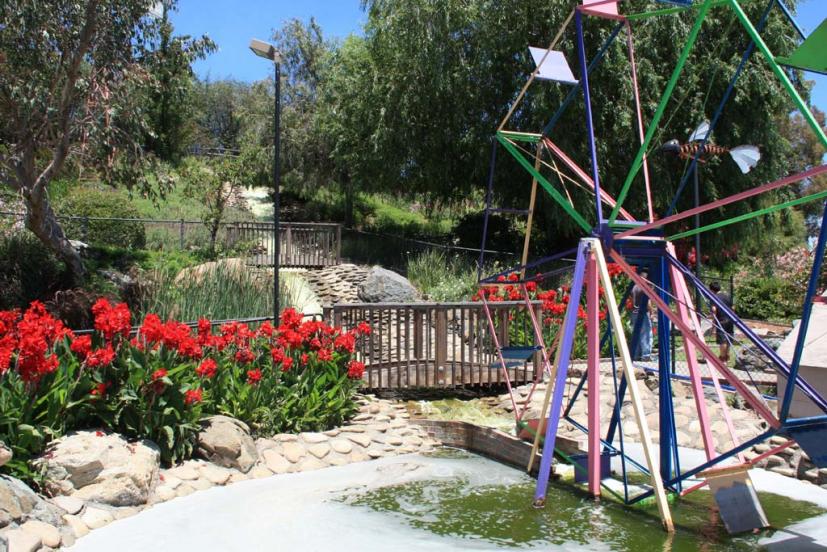 The course also offers two bonus holes at the end. Keep your ball after the 18th hole, then go down below to the bonus course that includes a dinosaur, which is always a favorite with my kids.
McInnis Park's mini golf course is kept up pretty well, although some of the holes could use a little TLC. But as far as we know it's the only miniature golf course in Marin, so if you're looking to play and don't want to schlep all the way up to Scandia in Rohnert Park, this is the place to go!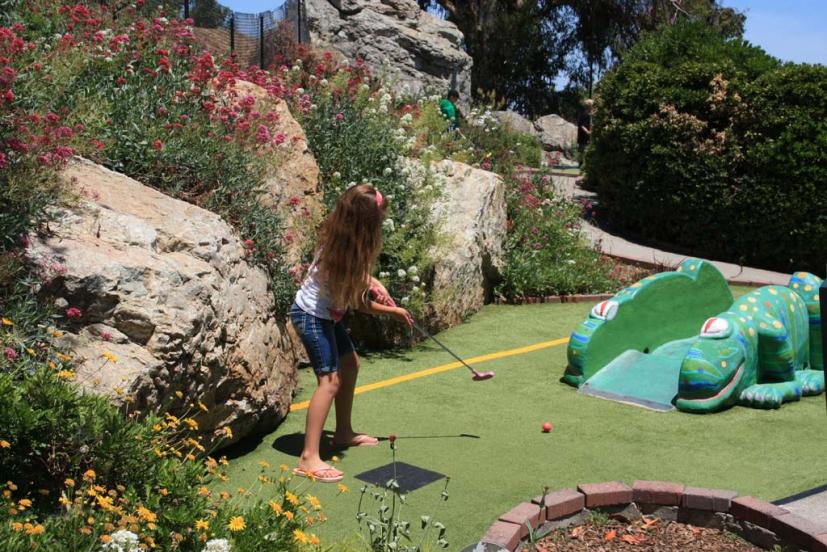 If You Go
McInnis Park Golf Center miniature golf is open Monday through Friday from 11 am to 6 pm and weekends from 10 am to 6 pm, weather permitting.
Adults and children over 12 are $9 children under 12 are $7.75, and kids 4 years and under play for free with a paying adult (one child per adult). They also offer a birthday party packages and a group rate of $7 per person for groups of 10 or more. There's also a snack bar on site for hot dogs, ice cream, snacks, and drinks, and picnic tables nearby where you can chow down before or after your game.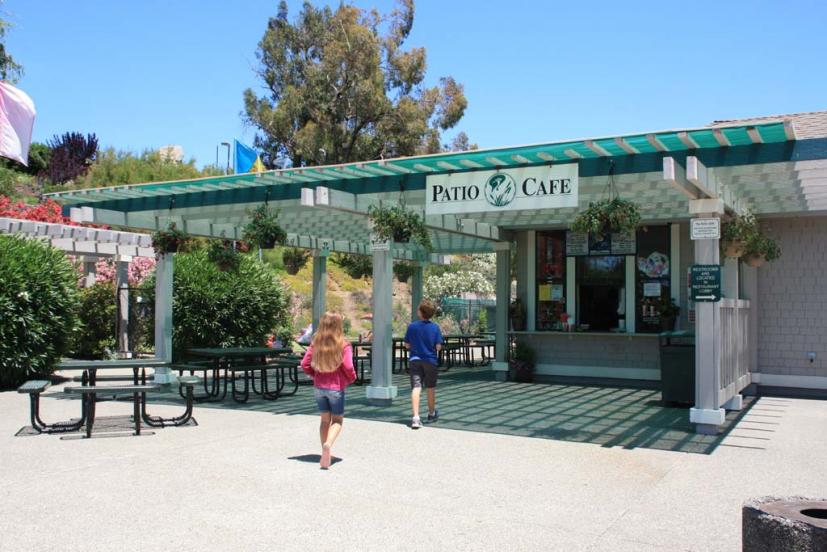 The course is located in McInnis Park at 350 Smith Ranch Road in San Rafael. To get there, take Highway 101 to the Lucas Valley Road/Smith Ranch Road exit just north of Terra Linda, and head east on Smith Ranch Road, following it into McInnis Park. Plenty of free parking is available.
For information call (415) 491-5995 or visit www.mcinnisparkgolfcenter.com.
Sign up for tips & news for Marin families!