Back to top
Image: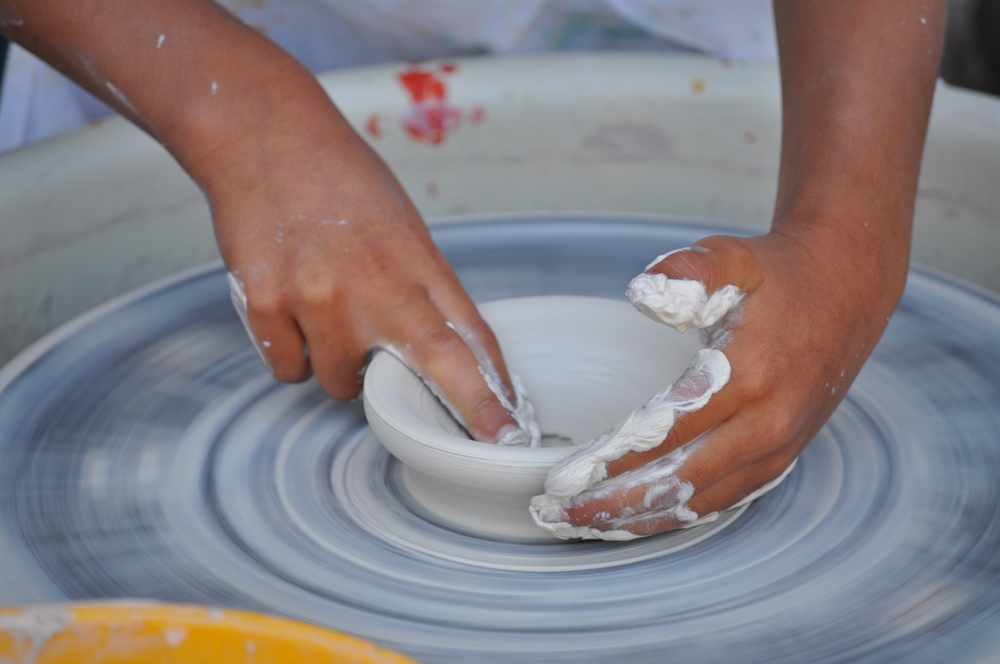 Drop-in studio time is open to all ages. Ages 2-102 welcome.
For those that would like to drop off their child(ren) to create, this is available for ages 5+, so go grab a cup of coffee, do some shopping, or just go back home to a quiet house for an hour or more.
DROP IN TIMES:
1:00-6:00 - TUESDAY
1:00-5:00 - WEDNESDAY
1:00-6:00 - THURSDAY
1:00-6:00 - FRIDAY
10:00-2:00 - SATURDAY
Pottery Painting (PYOP) also available, priced individually and separate from our drop in rate. We have many choices of bisque for painting!
Drop in activities: wheel throwing, clay sculpting, mosaics, hand sewing, printmaking, screenprinting, and painting on canvas.
drop in $23.00 per hour   *all drop ins are subject to sales tax
Address:
1133 Grant Avenue
Downtown Novato