Back to top
The Culinary Dude's Kids Summer Cooking Camps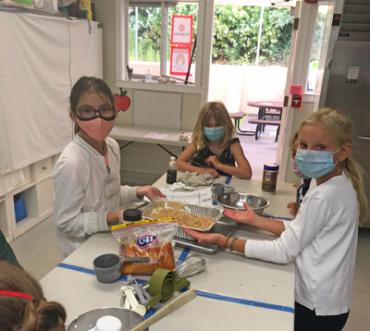 Our hands-on cooking camps will enable kids to find their inner chef. The Culinary Dude has created a wonderful collection of daily menus that the kids will cook themselves. Using the fresh ingredients, fun and interactive cooking techniques, the kids will prepare meals from scratch each day as they learn kitchen and food safety, professional kitchen etiquette, measuring ratios, prep skills, and table manners. In addition to a wide variety of tactile recipes, kids will participate in additional food-related activities.
Camp Themes:
June 21-25-Popstars Favorite Foods 2021
June 28-July 2-Star Wars Inspired Foods
July 5-9-Harry Potter Inspired Recipes
July 12-16-Around the World Recipes
July 19-23-Veg & Vegan Harry Potter Food
July 26-30-Seasonal Foods
August 2-5-Improvisational Cooking-4 Days
August 10-13-Official State Foods-4 Days
All camps include lunch for all campers.
We offer a variety of cooking camps throughout the year with a wide array of themes. We are a nut-free business and use sunflower seeds, SunButter & Wowbutter as a nut replacement unless otherwise requested.
Your children are not numbers to us! Unlike other programs who just want your money, our focus is to cater to each child individually, help them where they need improvement and cap our class numbers to keep the class intimate, so your child does not get lost in the masses and feels like they are truly a part of the whole.
The kids will be working together to create their lunch for that day. Each meal includes a main dish, side dish, vegetable or fruit dish and a dessert. We will be creating up to 6 recipes.
The promotional code for your subscribers to get $25 off is MarinMoms
Summer camp age level:
Grades K to 5
Grades 6 to 8
Grades 9 to 12