Back to top
Theater Summer Camps for Kids in Marin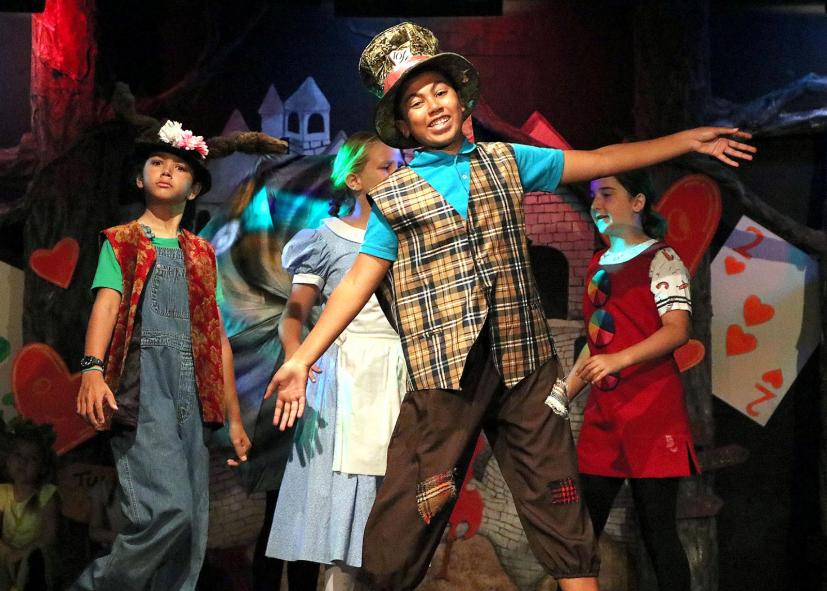 Photo: 23 Elephants Theatre Company
If you have a young Shakespearean or budding Broadway musical star at home, why not hone their talents at one of the theatre camps being offered this summer in Marin. Here's a list of 2021 camps that have a focus on acting and musical theater in Marin County.
23 Elephants Theatre Company
Location: San Anselmo
Ages: 5–18
23 Elephants Theatre Company is offering three camps for summer 2021! Broadway Bootcamp: The Spongebob Musical for ages 11–18, Mini Musical Theatre Camps for ages 5–10, and a production of their first-ever original musical for kids, Banana and the Ice Cream Crew. All camps take place at the Robson-Harrington House and Park in San Anselmo. For more info, visit www.23elephants.org.
Throckmorton Theatre
Location: Mill Valley
Ages: 6–18
This summer the Throckmorton Theatre offers half-day camps for youth ages 6–18 with programs like Best of Broadway, Storytellers, and Actors Studio summer workshop. www.throckmortontheatre.org.
Katia & Company
Location: San Anselmo, Larkspur, Novato
Ages:  6–14 years
From auditions to performance, each camp offers the full theater experience in just one week! Daily schedule includes musical theater workshops, rehearsal, arts and crafts workshops and theater games. Parents and friends are invited to an informal performance at the end of the week. Summer productions include a collaboration with Larkspur's Super Cool Summer School and productions of The Greatest Showman in San Anselmo and High School Musical in Novato. www.katiaandcompany.com
Marin Shakespeare Company Summer Camps
Location: San Rafael and online
Ages: 8–18
Marin Shakespeare Company offers in-person youth camps for ages 8–12 focusing on plays like Macbeth, Twelfth Night, and Henry V, as well as teen camps (12–19) both in-person and online where campers will rehearse and perform Much Ado About Nothing and Hamlet. www.marinshakespeare.org
Marin Theatre Company Summer Camps
Location: Mill Valley
Ages: 5–18
Marin Theatre Company in Mill Valley offers a variety of Creative Dramatics Camps for kids in kindergarten through 12 grade, with themes ranging from folktales to contemporary acting. At this time all camps are virtual but may have an in-person option. www.marintheatre.org
NY Broadway Training Programs
Location: Dominican University of California. San Rafael
Ages: 7–18
Taught by New York Broadway professionals, these half-day and full-day camps offer an all-inclusive performaing arts experience. Choose from a Signature Broadway Camp for ages 7–16, which includes a performance, the Broadway Intensive for ages 10–18, or Future Broadway Stars Junior Broadway Camp for ages 5–7. For more info, visit www.MarissaJoyGanz.com/broadwaycamps
PAAM Summer Camps
Location: Mill Valley
Ages: 4+ and up
PAAM offers Musical Mania Camp for ages 5–12 and Teen Musical Theater Workshops for ages 11 and up. Each session will feature a different title/theme including Grease, Harry Potter the Musical, and Hamilton. PAAM also offers an on-camera acting workshop for teens. www.paamarin.com.
Sign up for tips & news for Marin families!