Back to top
Tolay Fall Festival — Canceled for 2022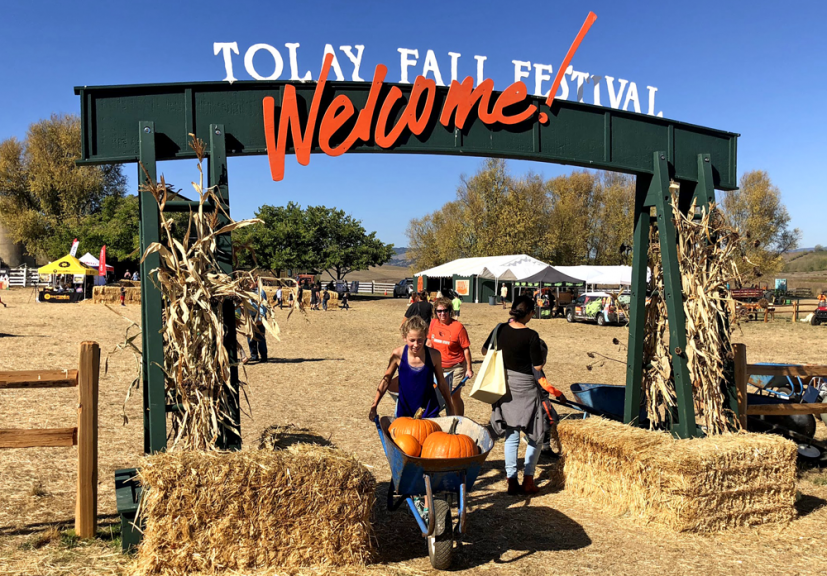 The 2022 Tolay Fall Festival has been canceled.
Many families in Marin and the North Bay have fond memories of visiting the popular pumpkin patch at Cardoza Ranch outside Petaluma. In 2005, the Sonoma County Agricultural Preservation & Open Space District and the Sonoma County Regional Parks Department acquired Cardoza Ranch, also known as Tolay Lake Ranch, turning its 1,737 acres of farmland into a county park.
Tolay Lake Ranch is a unique spot, with a freshwater lake, wetlands, diverse wildlife, and 8,000 years human habitation with extensive archaeological and historical sites. Tolay Lake Regional Park is a great place to visit, even if the festival isn't underway—hike miles of trails, visit farm animals, have a picnic, and more. Read about our visit to the park here.
The Sonoma Regional Parks Department keeps the spirit of the old Cardoza pumpkin patch alive by holding the annual Tolay Fall Festival, now in its 13th year. This popular event takes place over two weekends in October, October 12–13 and October 19–20, from 11 am–5 pm.
In addition to Halloween pumpkins in the huge pumpkin patch, the festival features a plentiful harvest of gourds, squash, multi-colored corn, and other produce, as well as a pumpkin seed-spitting contest, ranger-led hay rides, a giant straw maze, a Native American village with demonstrations, the Night Time Creatures Barn with the Creepy Crawly Critters Room, live animals, nature hikes, old-fashioned crafts , lawn games, and more.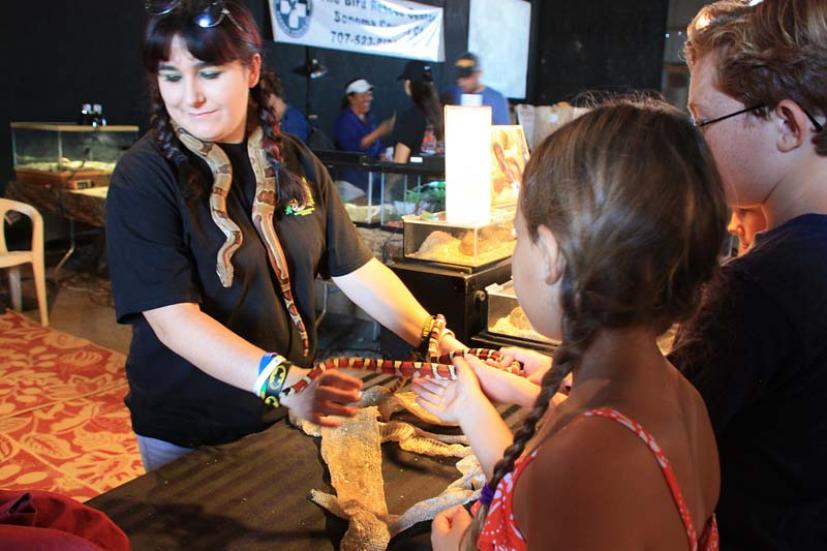 For our family, it's a must-visit event every fall, and we'll be there again this weekend. Highlights for us include the hands-on traditional farm acitivites for kids, like making corn-husk dolls and candle dipping, and the Night Time Creatures Barn, where we can get up close and personal with a variety of nocturnal critters, including the park's resident barn owls.
There's almost too much to do! It's definitely worth your time this fall. There are also plenty of places to have a picnic, so you can bring your lunch if you like. You'll also find an assortment of food vendors there, too.
If You Go
The Tolay Fall Festival 2019 takes place October 12 and 13 and October 19 and 20 from 11 am to 5 pm. Admission is $5 for ages 13 and up and $3 for kids 12 and under. There's a $7 parking fee per car. Sonoma County Regional Parks members get free one-time admission for two adults and two children plus free parking.
Tolay Lake Regional Park is located off Lakeville Highway, at Cannon Lane, just outside of Petaluma. It's about equidistant between Highways 37 and 101. To get there from Marin, take Highway 101 to 37 and follow it east to the Lakeville Highway intersection. Turn left onto Lakeville Highway at the traffic signal, and follow it to Cannon Lane. Turn right on Cannon Lane and follow it to Tolay Lake Regional Park.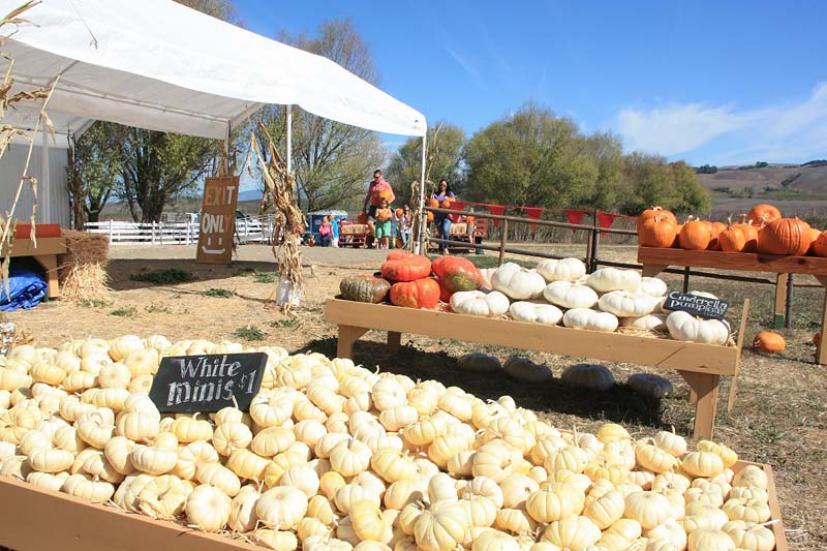 Drinking water and portable restrooms are available. Buy food from the many food vendors at the festival or bring your own lunch and snacks and have a picnic!
For more information on Tolay Lake Regional Park and the Tolay Fall Festival, visit www.sonoma-county.org or call (707) 565-2401.
Sign up for tips & news for Marin families!