Back to top
Top 10 Marin Kids' Birthday Party Venues!
There's no shortage of great places to hold your child's birthday party in Marin, but which ones are the favorites with local families? Here's our top 10 list of kids' birthday party venues throughout Marin County, as selected by us and by Marin Mommies readers. (Please note that we haven't included parks and playgrounds in this list.)
You can browse more Marin birthday party venues on our Marin Birthday Party Guide, as well as search for entertainers, caterers, party supplies, bounce houses, and more.
Here's our top 10 list:
557 McReynolds Road
Sausalito, CA 94965
(415) 339-3936
www.bayareadiscoverymuseum.org
Consistently voted "Best Kids Party in Marin" by the Pacific Sun, Sausalito's Bay Area Discovery Museum ranging from their themed "Birthday Bonanza" to party room rentals where you bring your own cake and goodies to the museum's Playhouse party room. Birthday party guests have full use of museum exhibits and free programs, too! BADM members get a discount, of course, as well as 10% of in their store, which stocks a great selection of birthday presents.
 
3040 Kerner Blvd.
San Rafael, CA 94901
(415) 485-8580
www.gymworldmarin.net
Kids can have a ball and burn off some energy at GymWorld's action-packed birthday birthday parties. Parties at this popular San Rafael gymnastics center take place on Saturday and Sunday afternoons and run for about an hour and a half. Parties can be tailored to your child's needs and GymWorld provides birthday-themed tableclothes and place settings—all you need to bring are refreshments. Read our article about birthday parties at GymWorld.
 
1938 Fourth Street
San Rafael, CA 94901
(628) 234-1005
www.imadeitglass.com
Your birthday girl or boy and their friends will have a blast creating gorgeous fused glass art at I Made It! Glass Creations, a safe and fun fused glass art studio on the Miracle Mile in San Rafael. In their festive party room (pre-decorated so decorations are optional), your attendees will each create a one-of-a-kind fused glass art project that is then put in a kiln and heated to nearly 1,500 degrees, melting the glass colors together to a beautiful outcome. Fused glass forever treasures will then be ready for pick up 5 days from creation.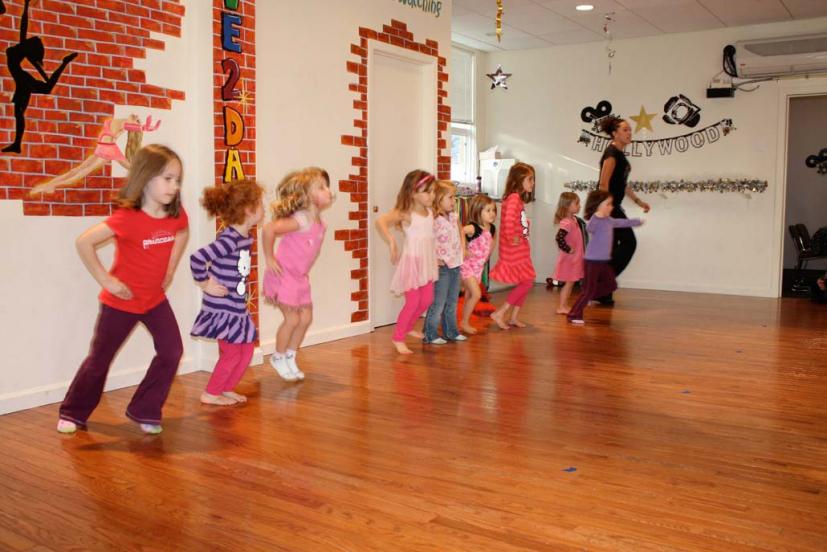 874 Sweetser Avenue
Novato, CA 94945
(415) 898-3933
www.love2dance.biz
Novato's Love2Dance is not only a great place for dance classes, but for active themed birthday parties as well! Themes for Love2Dance's two-hour parties include "Pretty Princess", "Hawaiian Hula", "Hollywood", and even "Disney's High School Musical", and include lots of dancing and games like the Hokey Pokey and musical chairs. Love2Dance provides all the decorations and suppiles, and you bring snacks, beverages, and the cake! Owner Tara brings tons of energy and enthusiasm to the party and is great with the kids. Read more about Love2Dance's birthday parties here.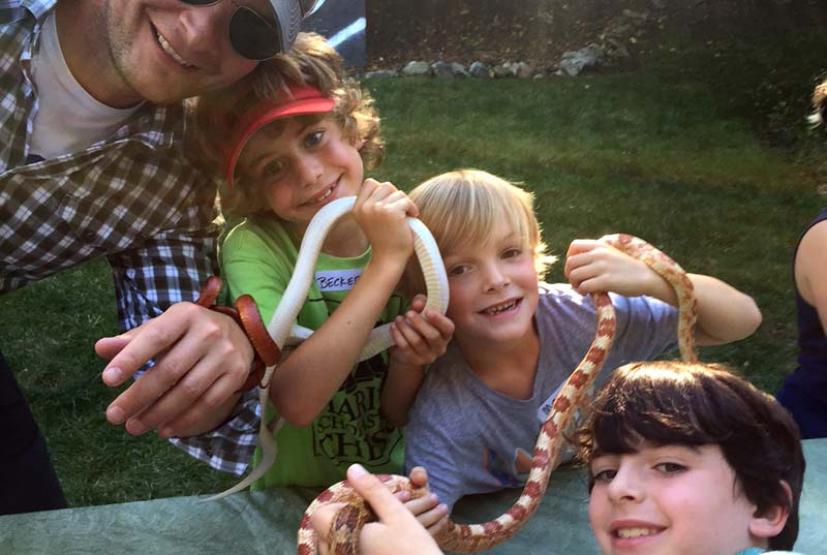 1559 H South Novato Blvd.
Novato, CA 94947
(415) 250-0988
www.marintreks.com
This popular natural history museum and nature center in Novato offers fun and educational live animal birthday bashes where kids can get up close and personal with their resident reptiles, amphibians, insects, arachnids, and other creepy-crawlies. Parties for kids ages 4–12 are available. Marin Treks also holds other hands-on events including nature hikes, science nights at the museum, drop-in hours, and more. Read our article on Marin Treks here.
 
180 Camino Alto
Mill Valley, CA 94941
(415) 383-1370
www.millvalleyrecreation.org
The Mill Valley Community Center on Camino Alto is home to one of Marin County's only indoor pools. They offer Big Splash Pool Parties there for kids ages 7 and up, with swimming (including the slide) and use of the party room for two hours total. Mill Valley Recreation also offers a variety of different theme parties, including Amazing Magic, Belly Dancing, Karate Kickoff, and Sports Play. Call (415) 383-1370 ext. 4720 for more info and availability.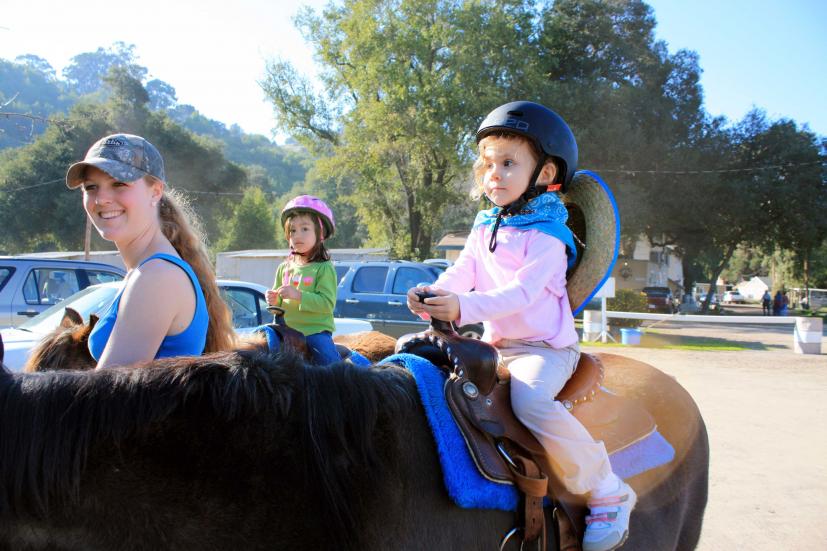 885 Sutro Avenue
Novato, CA 94947
(415) 897-1633
www.morningstarfarm.info
Morning Star Farm offers Pony Parties for aspiring young cowgirls and cowboys ages 3–9 at their Novato equestrian center. Parties include an hour of hand-led rides on the farm's cute and gentle ponies, as well as a visit to the farm's petting zoo—featuring goats, lambs, pigs, miniature horses, ducks, and bunnies—and play time on their playground. There's room for a jumpy house, too, if you have to have one. Pony Parties can be held on rainy days, too, in Morning Star Farm's covered riding arena. Read our article about Morning Star Farm's Pony Parties here.
 
610 Coloma Street, Building 6
Sausalito, CA 94941
(415) 377-9678
www.mttamadventures.com
This indoor bounce house experience at the MLK Gym in Sausalito features bounce houses, a 40-by-20-foot sports arena, a 15-foot slide, and a toddler bounce zone. PlayLand offers birthday parties for up to 14 kids, complete with balloons and a private cake room. We've attended parties here and it's a blast! Other party options, including outdoor parties, are available, too. Read about PlayLand here.
 
216 Greenfield Avenue
San Anselmo, CA 94960
(415) 460-5210
San Anselmo's awesome LEGO center is a paradise for lovers of the popular plastic building bricks. They offer parties either in-house at their Marin Engineering Center or at the location of your choice for children ages 5 and up. Choose from a variety of different LEGO projects, including building tunnels, castles, pyramids, and motorizined planes, cars, and trains. They also offer drop-in play for kids ages 2 and up. They also stock a wide variety of LEGO sets, as well as other brands of building sets. Read about our visit to Play Well TEKnologies here and our LEGO birthday party experience here.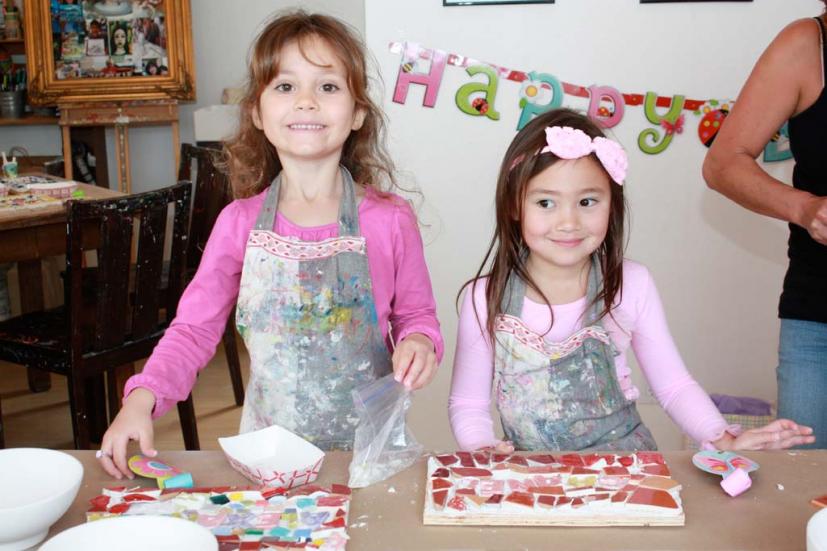 1133 Grant Avenue (Downtown)
Novato, CA 94945
(415) 596-5546
254 Shoreline Hwy (Tam Junction)
Mill Valley, CA 94941
(415) 596-5546
www.studio4art.net
This happening art studio with locations in downtown Novato and Mill Valley offers hands-on kids' art parties for 3–adults. Kids can create amazing mosaics, clay sculptures, paintings, drawings and more! Ceramics, sewing, screenprinting, printmaking, are a few options. Owner Kebby and her staff are helpful and inspiring and bring out the creativity in everyone. We've been to numerous parties and classes here and it's always a great experience. Read about birthday parties at Studio 4 Art here.
Today's Events
Monday, September 24, 2018