Back to top
Winter Classes for Kids at Poekie Nook in Mill Valley
Mill Valley's Poekie Nook is known for its drop-in hand-sewing program, but did you know it also offers special classes and camps that explore the makers' world beyond sewing animals? A quiet afternoon of embroidery, an excursion into the world of endangered species, or creating houses and environments for your fleece Poekie animals with real materials in the real world is a great way to counter-balance the "virtual world" so many kids encounter in their daily lives.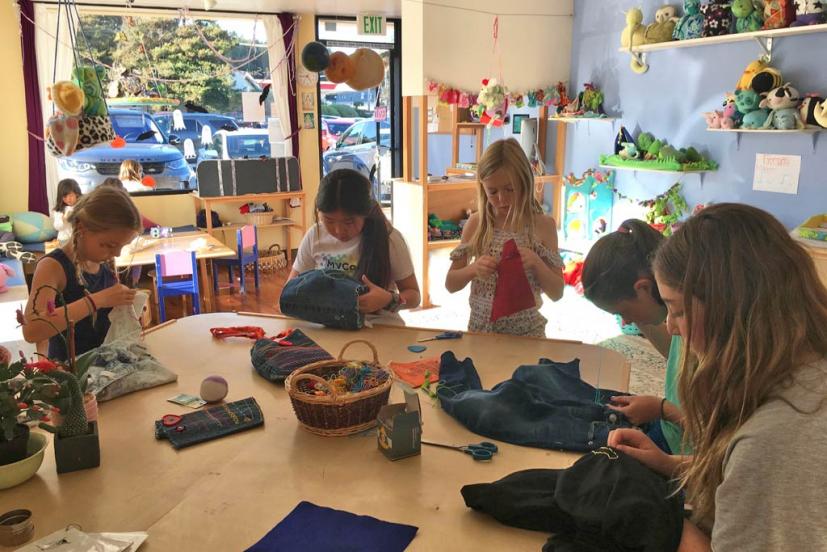 Here are some of the classes Poekie Nook offers for kids this winter. Register now to reserve your spot: email sophia@poekienook.com or call (415) 326-5202.
Endangered Species
Choose an animal that's endangered and sew a (customized) Poekie of it; research, write and make a beautiful book about it; then design and build a cozy habitat for your endangered Poekie.
Age 8 and up, you must be "first shelf " level
8 Thursdays, January 17–March 14 (no class February 21), 3:30–6 pm
$435; $55 will be donated to WWF for your choice of animal. Non-refundable $100 deposit required. (Make sure you choose your animal before class starts!)
Poekie Scenes and Games
Make a Poekie backdrop that fold up into a small box and keep all accessories inside, or make a Poekie board game. You can create village, playground, magical scenes and games! Materials used include fabric, cardboard, beads and more.
Age 6 and up
5 Fridays, January 18–February 15, 3:30–5:30 pm
$235, non-refundable $100 deposit required
The Joy of Embroidery
Sophia will teach the tricks of embroidering your pants, shirts, or bags. Learn how to make a design and execute it with all the stitches traditionally used for hand-embroidery. Attendees will work with beads and fabric patches as well. First class will involve practice on bags made from jeans (supplied).
Age 8 to adult (parents are very welcome too!)
4 Wednesdays, January 23–February 13, or February 27–March 20, 4:30–6 pm
$140
Ski Lodge Ski Week Camp
Can't go skiing? Build your own ski lodge with slope so you can take your Poekies skiing at home! Create it just like regular Poekie houses, but with an extended ski-slope!
Age 6 and up
February 18–22, 10 am–4 pm (free drop-in before and after camp)
$480, non-refundable $100 deposit required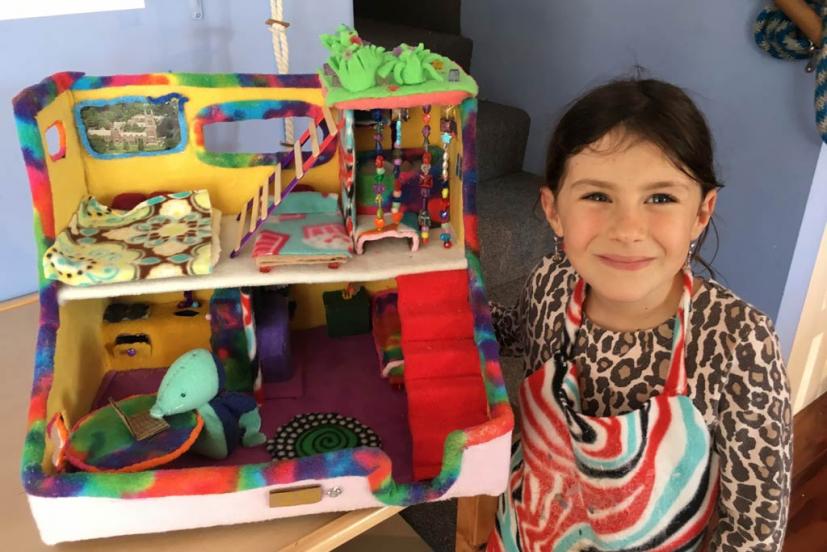 Additional winter classes at Poekie Nook include:
Decorate Your Pig! Chinese New Year Celebration, Sunday, February 3
Valentine Gifts, Sunday, February 10
Flower Fairies class, dates TBA
Remodel Class, Fridays, March 15–April 5
Spring Break Camp, House Building Theme TBA
Poekie Nook is located at 247 Shoreline Highway, Mill Valley 94941. To learn more and see their full schedule of offerings visit poekienook.com.
Sign up for tips & news for Marin families!