Back to top
Auditions for Spring Youth Theater Productions in Marin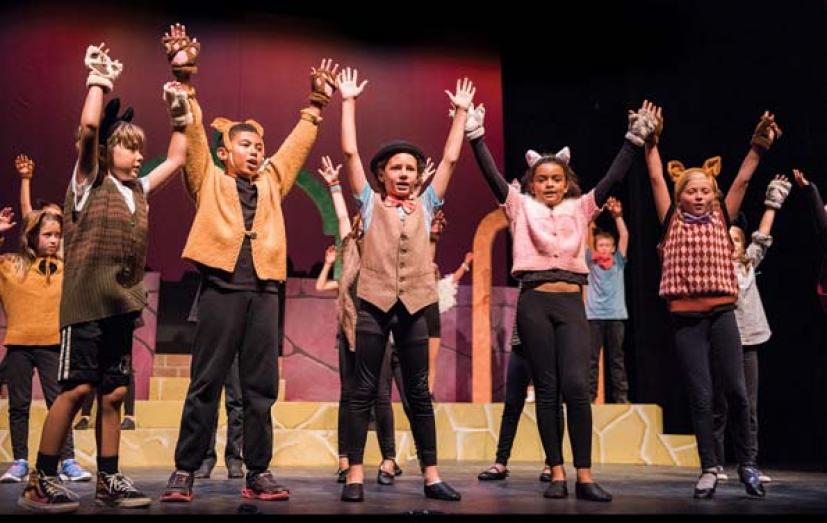 Acting, singing, and dancing in a local youth theater production is a great way to get used to performing in front of an audience, and it's a lot of fun, too.
Here are the spring production registration deadlines and/or audition dates and times for the great local youth theater organizations in Marin County. Follow the links for more information and to register.
23 Elephants Theatre Company, San Anselmo
Annie
For ages 8–20. Pre-audition meeting on Saturday, January 11; auditions take place on Saturday, February 8, 2020. Performances take place May 15–24. More information
Disney's Aristocats Kids
For ages 5–10. Presented through San Anselmo Recreation. Rehearsals start January 8 (Wednesday session) and 11 (Saturday session). Performances April 24 and 25. More information
Marin Theatre Company, Mill Valley
Disney's Winnie the Pooh Kids
For grades 2–5. Registration deadline: Monday, January 20, 2020. Peformances take place March 13 and 14. More information
Godspell Junior
Full production for grades 6–12. Registration deadline: Monday, March 2, 2020. Performances take place May 1. More information
Performing Arts Academy of Marin, San Rafael
Annie
For ages 6–10. Rehearsals begin January 21. Performance takes place March 21. More information
Mary Poppins
For ages 8–14. Rehearsals start January 22. Performance takes place March 21. More information
Chicago: High School Edition
Ages 10 through high school. Auditions: Sunday, January 5 and Monday, January 6. Rehearsals start January 6. Performances take place March 20, 21, and 22. More information
Katia and Company, San Rafael
Shrek, the Musical
Productions in both Novato and Larkspur. Rehearsals start in March in both locations. Performances March 13–17 and 20–23. More information
Sign up for tips & news for Marin families!