Back to top

Food & Cooking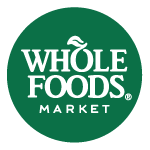 Delicious recipes, family-friendly dining news, local restaurant reviews, and food resources for families in Marin and the San Francisco Bay Area. Sponsored by Whole Foods Market.
Featured Food & Cooking Articles
June 30, 2018
Make this healthy dessert for a delicious summertime frozen treat! You don't even need an ice cream maker.
June 24, 2018
Ice cream is one of those foods that's synonymous with summer! Here's our guide to great scoop shops in Marin.
More Food & Cooking Articles