Back to top
Cool Off This Summer with Melon Agua Fresca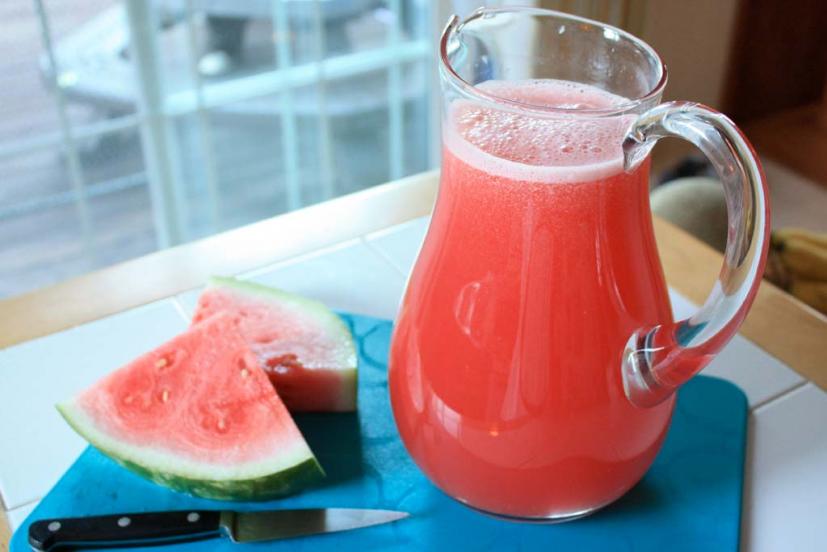 When the weather warms up, we often cool off with aguas frescas, those refreshing traditional Mexican-style drinks made from various kinds of fruit. You don't have to go to your local taqueria to get them, either—they're inexpensive and really easy to make at home. Kids love them, and they're a healthy alternative to sodas and other soft drinks.
We often make aguas frescas with melons like cantaloupe or watermelon; whatever we happen to have on hand. It's a great way to use up all that watermelon that's been sitting in the refrigerator, which is what we made out latest batch out of. You can use other fruits, like strawberries, oranges, and pineapple, but melon is an economical choice and a delicious one, too.
Here's what you need to make melon agua fresca:
8 cups of watermelon or canteloupe, including seeds, cut into small cubes
6 cups cold water
1/2 cup white sugar or to taste
Freshly squeezed lime juice (optional)
Ice, for serving
Put fruit and 2 cups of water in a blender and blend until smooth. Strain pureed fruit into a pitcher, pushing pulp with a wooden spoon through the strainer so the drink has some body to it. Add sugar and water, then stir to dissolve sugar (you may not even need to add sugar if you think it's sweet enough with just the fruit). Taste and add more sugar and water to taste. It should be lightly sweet, a little pulpy, and refreshing. Serve in tall glasses over ice.
Sign up for tips & news for Marin families!