Back to top
Kids Eat for Free in Marin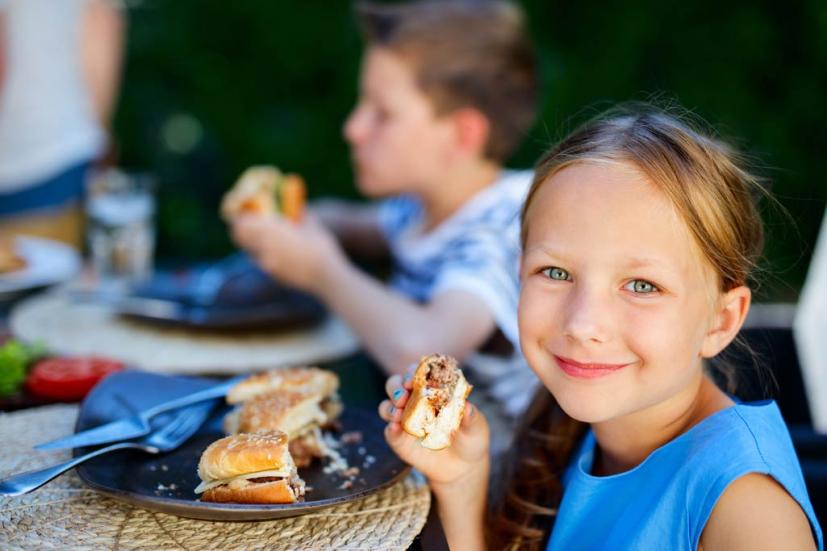 Here's our list of Marin restaurants with kids-eat-free offers, broken down by the day of the week.
Please note that all information presented here is, to the best of our knowledge, correct at the time of posting, but deals come and deals go, so you should confirm with the restaurant before you go, just in case.
Every Day
Sonoma Taco Shop
210 Northgate One
San Rafael 94903
(415) 479-9066
Sonoma Taco Shop in Northgate One in Terra Linda offers a free item (dine in only) off the kids' menu with the purchase of an adult item seven days a week. www.sonomatacoshop.com
IHOP
144 Vintage Way
Novato 94945
(415) 892-2232
1825 Fourth Street
San Rafael 94901
(415) 485-0870
Kids 12 and under eat free at IHOP daily from 4–10 pm. You get one free entree off the kids' menu with the purchase of an adult entree. www.ihop.com/en/menu/kids
Sundays
Finnegan's Marin
877 Grant Avenue
Novato 94945
(415) 899-1516
Finnegan's Marin in Old Town Novato offers free dining for kids 12 and under on Sundays for both brunch and dinner, from 10 am to 9 pm. Free soda refills, and crayons and coloring sheets are available. www.finnegansmarin.com
Fenix
919 Fourth Street
San Rafael 94901
(415) 813-5600
Kids under 5 dine free with a paying adult at Fenix's Sunday brunch buffet. fenixlive.com
High Tech Burrito
118 Strawberry Village
Mill Valley, CA 94941
(415) 388-7001
914-A Sir Francis Drake Boulevard
San Anselmo, CA 94960
(415) 455-9176
Kids eat free off the kids' menu at Marin's High Tech Burrito locations on Sundays. hightechburrito.com
Tuesdays
Black Bear Diner
490 Las Gallinas Ave
San Rafael, CA 94903
(415) 295-7897
On "Teddy Bear Tuesdays" kids who bring in their teddy bears dine for free. blackbeardiner.com/location/san-rafael
Thursdays
Baja Fresh
205 Corte Madera Town Center
Corta Madera, CA 94925
(415) 924-8522
Kids eat free every Thursday from 6 to 8 pm. Get one free kid's meal per adult entree purchased. www.bajafresh.com
Help us build our list! There are certainly more "kids-eat-free" deals out there in Marin, so if you know of any, let us know.
Photo: Shutterstock
Sign up for tips & news for Marin families!