Back to top
8 Awesome Summer Hikes for Families in Marin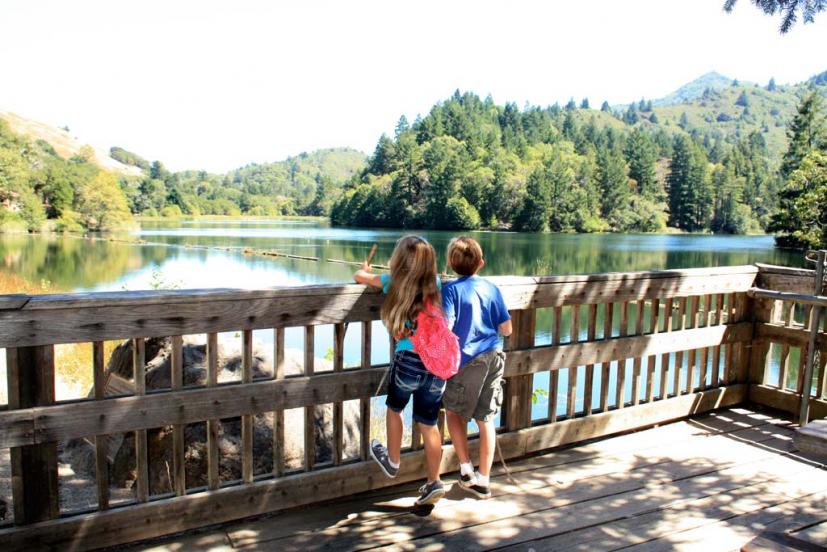 When it's summer and school's out, there's no better time to experience the outdoors in Marin County. Gather up the kids, lace up those hiking boots, fill your water bottles (very important in the summer heat!), slather on the sunscreen, and hit the trail.
All of these hikes are easy enough for everyone in the family to tackle, and many are manageable with a sturdy jogging-style stroller. We've included our favorite summer hikes from all parts of Marin.
Follow the links in the titles to read more about each hike. You can also visit our Outdoors page for more ideas for family hikes and outdoor adventures this summer.
Take a short ferry ride from downtown Tiburon to this idyllic island in San Francisco Bay. Hike the perimeter trail to discover amazing views and historic sites like the Immigration Station and the Civil War-era Camp Reynolds. Relax with a cold drink or an ice cream at Ayala Cover afterward. There's even live music on weekends! It's a unique destination for camping as well. More info.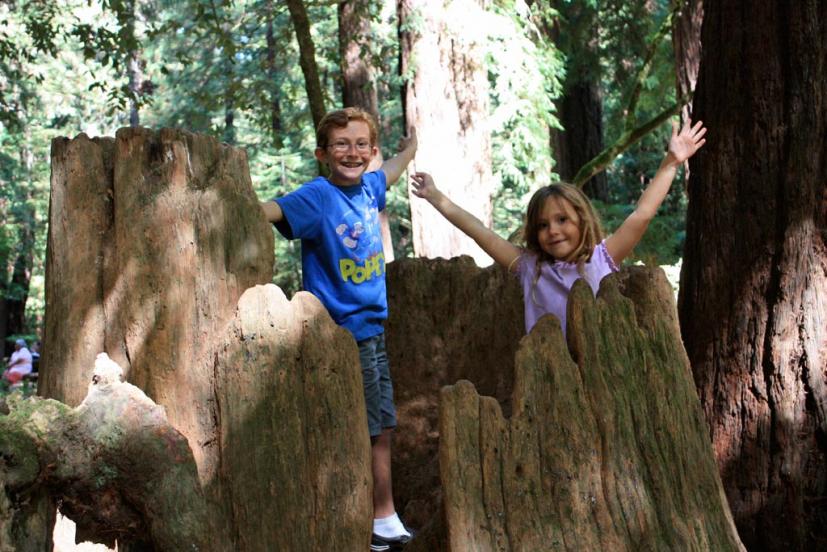 Shaded by redwoods and nestled alongside a peaceful creek, this state park in West Marin is an ideal place for a hike and picnic when the weather's hot. It's also one of Marin's premiere camping spots, and has something to offer for everyone. More info.
 
Sky Oaks trailhead outside of Fairfax offers numerous opportunities for fantastic family hikes. Take a stroll around Lake Lagunitas or along the shores of Bon Tempe Lake. An abundance of flat, easy fire roads and trails and a shady picnic area make this a popular spot for family outdoor outings. More info.
Most Marin families know San Rafael's McInnis Park for its golf course, mini golf, skate park, and sports fields, but you'll also find a fantastic walk through the adjacent wetlands that's suitable for everyone in the family. It's a 2.4-mile out-and-back hike with few elevation changes, making it perfect for families with young kids, bikes, and sturdy off-road jogging strollers.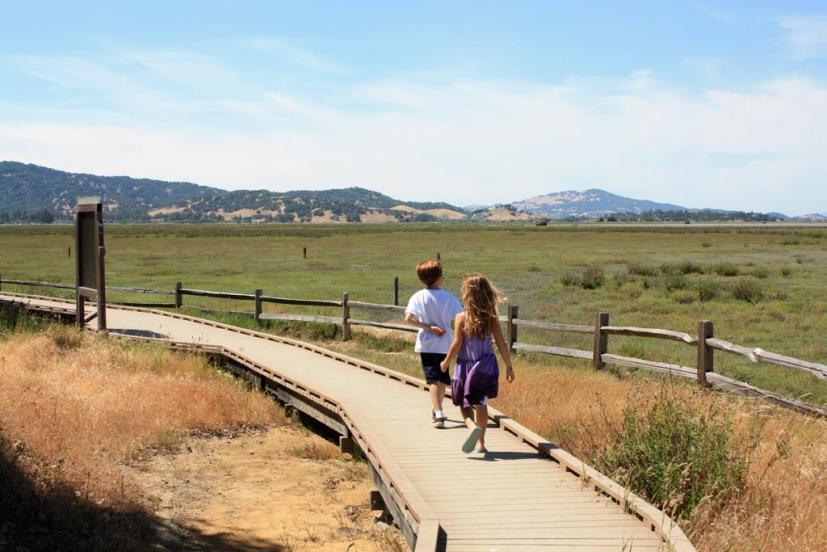 Designed with accessibility in mind, this easy-to-hike trail in San Rafael's China Camp State Park is a perfect outing for the family. Follow this 3/4-mile trail through oak forest, wetland, and meadow, and watch for wildlife along the way. Educational panels along the trail describe the ecosystem of the area. More info.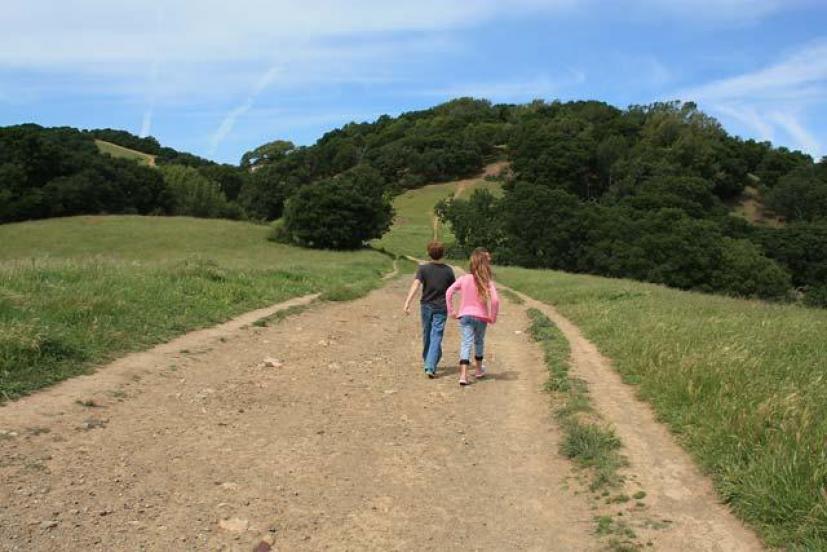 This 1,100-acre preserve encompasses the ridge that separates Terra Linda and San Anselmo. It's perfect for a family hike, and the views are spectacular. the Terra Linda Ridge Fire Road intersects with numerous other fire roads and trails, making for almost endless hike options. More info.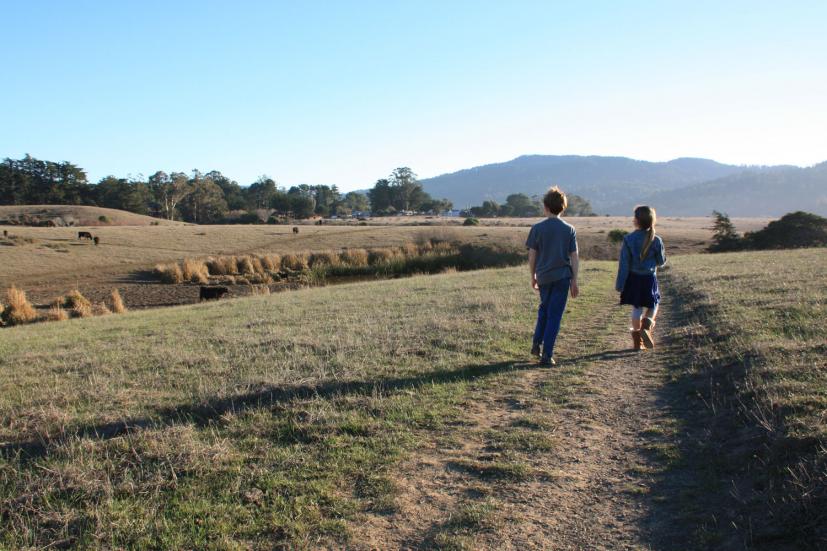 When it's hot inland, head to Tomales Bay in West Marin for an easy scenic hike. This spot just off Highway 1 on the east side of Tomales Bay is just north of Point Reyes Station. it's a great place for family hikes, wildlife watching, and kite flying! More info.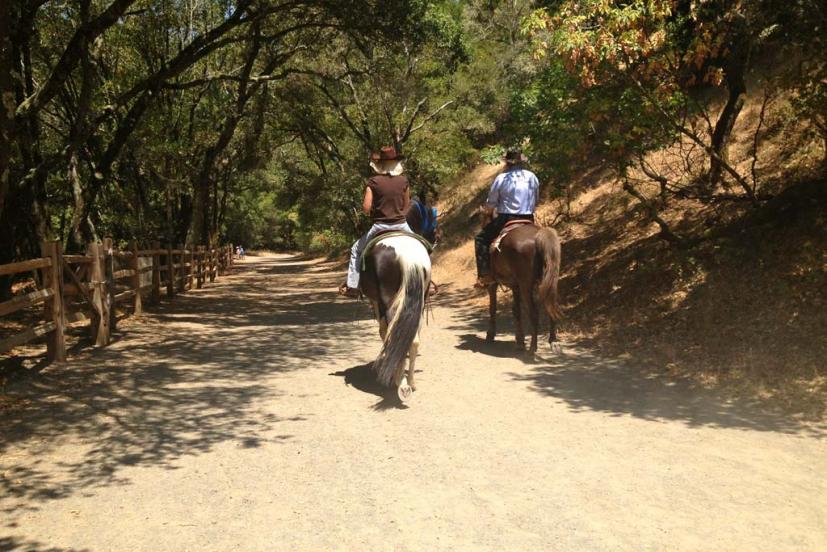 Novato's Indian Valley Open Space Preserve boasts plenty of wide fire roads and trails that are perfect for a hike or bike ride with kids. Kids love to explore Pacheco Pond and look for frogs, newts, and other aquatic critters, and there's even an organic farmstand at the end of the trail at College of Marin's Indian Valley Campus that's open on Saturdays from 10 am to 3 pm, so you can take a hike and do some grocery shopping, too! More info.
Sign up for tips & news for Marin families!